Justin Chong played two days of steady golf, firing two-under-par rounds each day, and it was enough to earn him a two-stroke victory in the SNGA's 2017 Henderson Amateur Golf Tournament (snga.org/). The tournament was held the weekend of Feb. 11-12 at The Revere Golf Club. (reveregolf.com/) Saturday's round was played at the Lexington Golf Club while Sunday's action took place on the Concord Golf Club. — By Bill Bowman.
The Revere Golf Club's layouts, both par 72 layouts designed by Billy Casper and Greg Nash, wind seamlessly through canyons and feature stunning views and elevation changes.
Chong carded rounds of 70-70—142 to beat Ed Fryatt, who won the Tournament of Champions recently held at Bear's Best, by two strokes. Fryatt had rounds of 70-72—142.
"I hit the driver really well and hit a lot of quality iron shots," said Chong, a member of the UNLV golf team.
Chong and Fryatt, also a former Rebel, played in the same group and Chong knew he would have a challenge. "Eddie's a great player," Chong said. "I knew it would be tough and I'd have to play my best. The win is a real good boost for my confidence."
He added the 9th hole on Sunday was a key to the round. "I hit a good drive and had about 230 into the green and it was uphill. I hit my 3-wood perfectly and it set up an easy two-putt birdie. It really built my confidence and momentum."
Chong wound up with 10 birdies and six bogeys over the two days.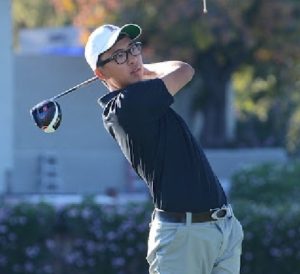 Championship
Justin Chong, 70-70—140
Edward Fryatt, 70-72—142
Yash Majmudar, 77-71—148
Keegan Brasch, 75-73—148
Derek Castillo, 71-77—148
The Net Division crown went to Bryan Carlon, but it wasn't easy as he had to overcome a few bad holes down the stretch. He kept it all in perspective.
"I just tried to stay in the moment," Carlon said. "I tried to let the bad shots go and that's how I stayed in contention. I had a couple of doubles back-to-back but then I made about a 30-footer on the last hole to win by a shot."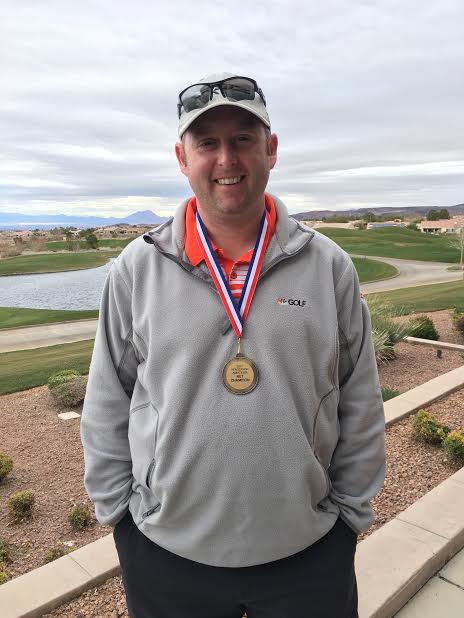 Net Division
Bryan Carlon, 74-75—149
Kenneth Paul Jr., 75-75—150
Brian Freymueller, 73-78—151
Winning the Senior Division-Gross was Gary Carpendale with a two-day total of 84-74—158. Carpendale had signed his scorecard and left before finding out he was the division winner.
"I just assumed I had no chance," he said. "The 84 (his opening round score) was probably the worst score I've shot in an SNGA event and I figured I'd have to shoot a 69 to have any chance. I just kept grinding and made a few birdies and a few more putts."
Senior Division-Gross
Gary Carpendale, 84-74-158
Joe Rada, 78-81—159
Tim Dugan, 76-83—159
The Senior Division-Net crown went to Jimmy Clark with 75-71—146, the third time Clark has been in the winner's circle.
"When I play in these events I just try to keep the ball in play and not have to take any penalty strokes," he said. "I try to play conservative and don't try to push it."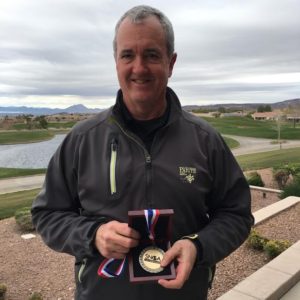 Senior Division-Net
Jimmy Clark, 75-71-146
Don Blanton, 74-73—147
Randy Burton, 76-71—147
In the Silver Division-Gross, Frank Abbott cruised to a six-shot victory, carding rounds of 71-76—147. Note: the Silver Division is the former Super Senior division.
"I played really good (Saturday) and most of the day (Sunday)," Abbott said. "I made a couple of early bogeys but after 11 holes I got it back to even par. I had a big lead by that point. I did have three three-putts in four holes, but the shots into the greens were good and aggressive."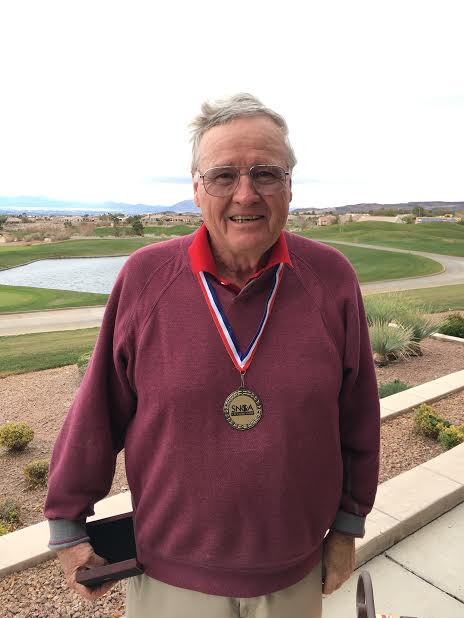 Silver Division-Gross
Frank Abbott, 71-76—147
Kevin Parrish, 75-78—153
Jeffrey English, 76-82—158
The Silver Division-Net winner was John Kelley, using short-game prowess to post a one-shot victory.
"I hit a lot of good chips and putts," Kelly said. "I struggled with my driver. I did keep it in play, but I didn't hit it solid. It was all about the short game. I got it up and down several times. It just all fell into place."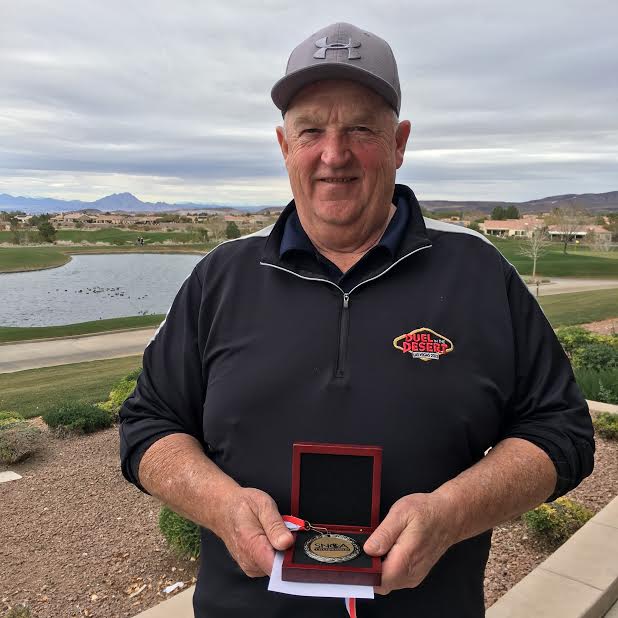 Silver Division – Net
John Kelley, 73-68—141
Richard Southwick, 73-69—142
Gary Franzen, 76-72—148
Click here for complete tournament results