Hale Allen started off each nine with a birdie in Wednesday's SNGA Tour Wildhorse Golf Course First State Am Qualifier and went on to win the championship flight in a playoff. Allen parred the first extra hole to beat Edward Fryatt. Both wound up regulation play with 2-over-par 72 totals. — By Bill Bowman.
Fryatt had it to one-under-par through 13 holes, but bogeys on three of his final five holes left him at two-over and in the playoff while Allen, after a birdie on No. 10, played the final eight holes at two-over.
"It was my first individual event in about 12 years so there were a lot of nerves," Allen said. "I really didn't think I had a chance at all."
He was happy with the day, but admits the round could have been better. "I left putts short on three or four holes on the front nine so that was really frustrating," he said. "I definitely left a few shots out there."
Six players qualified their way into the Nevada State Amateur, set for July 6-8, 2017, at Genoa Lakes-Reno. Those six included: Jay Sostarich 73; Mickey Chard, 74; Jason Margetts, 74; Josh Goldstein, 76; Bradley Keyer, 78 and Casey Mensch, 79.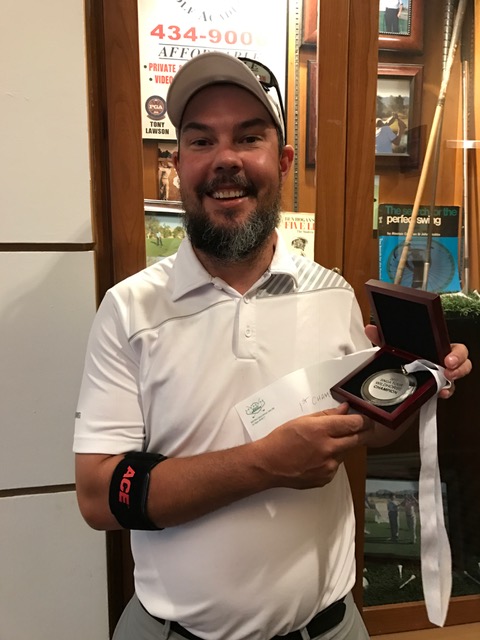 Championship flight
x-Hale Allen, 72
Edward Fryatt, 72
Jay Sostarich, 73
Mickey Chard, 74
Jason Margetts, 74
x-won on first playoff hole
Lynn Parker won the Senior Division crown with a round of five-over-par 75. He beat Al Adrian and James Hill by a shot.
Senior Division
Lynn Parker, 75
Al Adrian, 76
James Hill, 76
Joe Washinski's 67 was good enough for a three-stroke win over Anthony Santora in the combined Net/Senier Net Division.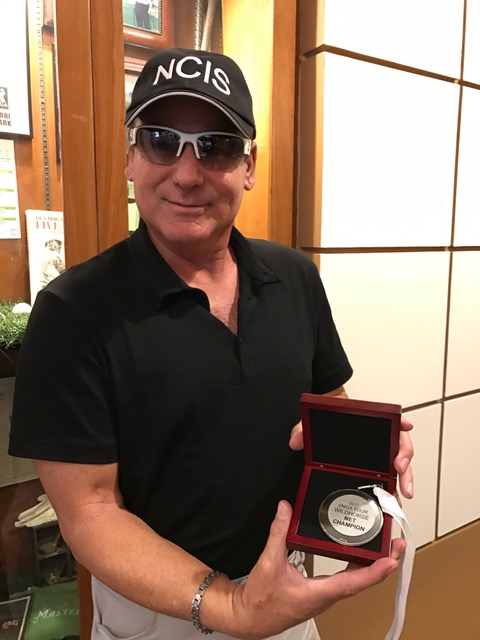 Net Division+Senior Net Division
Joe Washinski, 67
Anthony Santora, 70
Jim Wise, 72
Jeffrey English fired a one-over-par 73 to breeze to a four-stroke win in the Silver Division.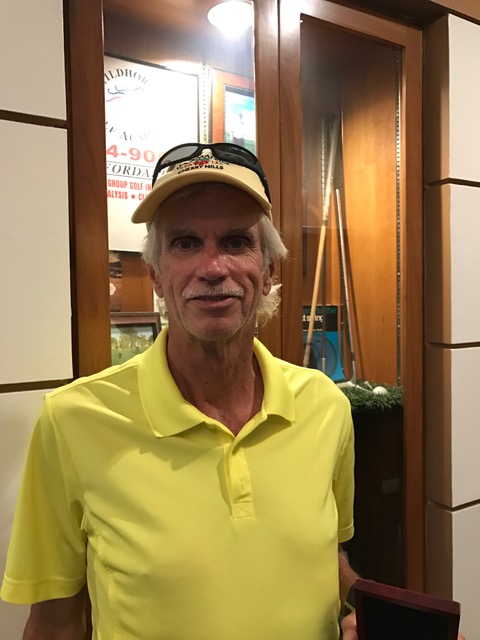 Silver Division
Jeffrey English, 73
Frank Abbott, 77
Keith Redmann, 79
Richard Southwick came in with a 67 to edge John Kelly and Bob Darling by a stroke in the Silver Division Net.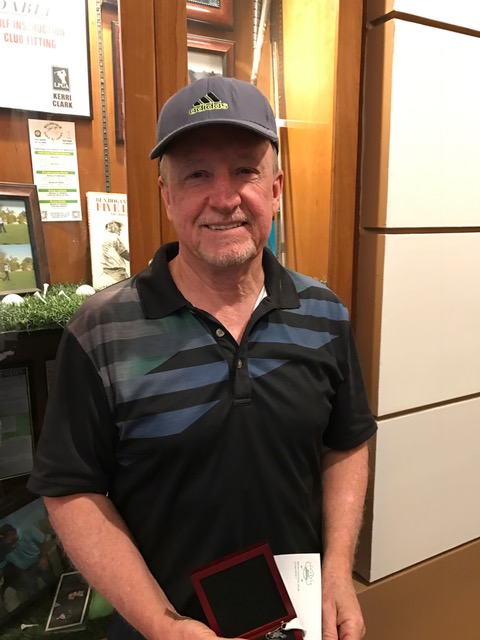 Silver Division Net
Richard Southwick, 67
John Kelly, 68
Bob Darling, 68