UNLV redshirt freshman Justin Chong strung together three straight birdies on the front nine during the final round of the 2017 Sunrise Throwback Amateur en route to a two-stroke victory. The tournament was played April 1-2, 2017, at The Club at Sunrise. It was Chong's second SNGA win of the year and he posted rounds of 73-67—140 to beat his UNLV teammate, Derek Castillo, by two shots. — By Bill Bowman.
The three-birdie stretch kicked Chong's game into gear. "The third and fifth holes (par 3s) are definitely par holes and I birdied both of them so that definitely had me full of confidence," Chong said. "I did hit the ball well and putted very well (Sunday)."
It was a different round than the opening 18 holes of the tournament. "I had a 73 the first day and three-putted the last two holes so I really finished poorly," he said. "It was nice to come back and play solid (Sunday)."
Edward Fryatt led after the first round with an even-par 72.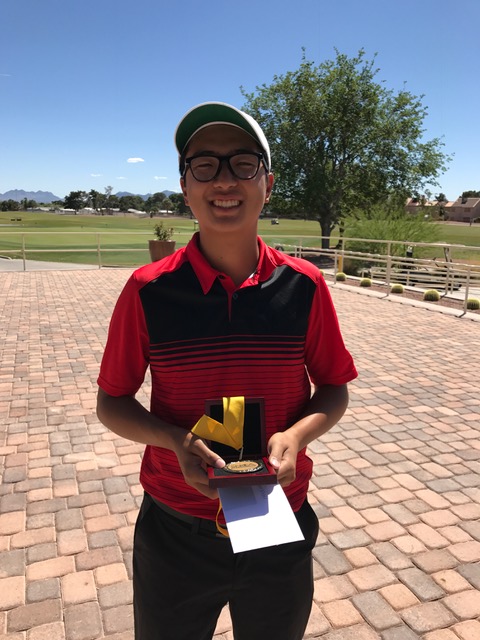 Championship Division
Justin Chong, 73-67-140
Derek Castillo, 74-68—142
Keegan Brasch, 73-71—144
Josh Goldstein, 72-72—144
Edward Fryatt, 71-74—145
SENIOR DIVISION
Gary Carpendale posted three birdies in a six-hole stretch to win the Senior Division with scores of 76-76—152. He beat Kelly Knievel by two strokes.
"It seems like all the guys had trouble with the course," Carpendale said. "The course was in great shape and the greens were beautiful, but the golf we played wasn't perfect, that's for sure."
The birdie barrage helped Carpendale overcome a late-round triple-bogey. "I guess I just had to make it a little exciting," he said.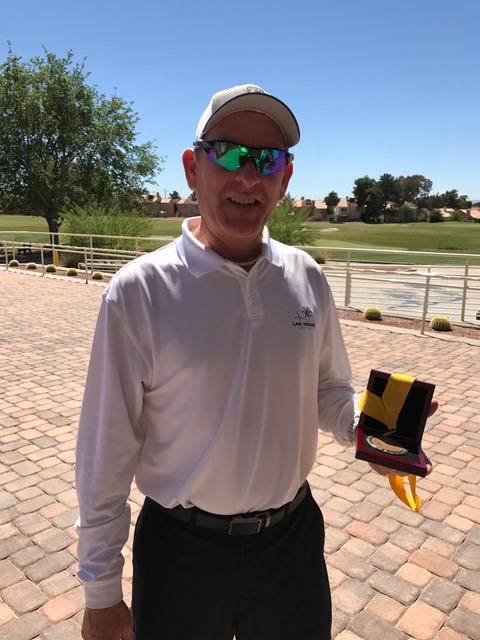 Senior Division
Gary Carpendale, 76-76—152
Kelly Knievel, 77-77-154
Chris Whatley, 80-79—159
SENIOR DIVISION NET
For Brad Davis in the Senior Division Net, it was simple: "I kept it in the fairway and the putter treated me very well," he said of his victory.
Davis added he got himself into–and out of–trouble very smoothly.
"When I missed greens I was able to convert and get up and down," he said. "And I kept it out of the water. I'm left-handed and the golf course is kind of set up for my advantage so my misses weren't in the water."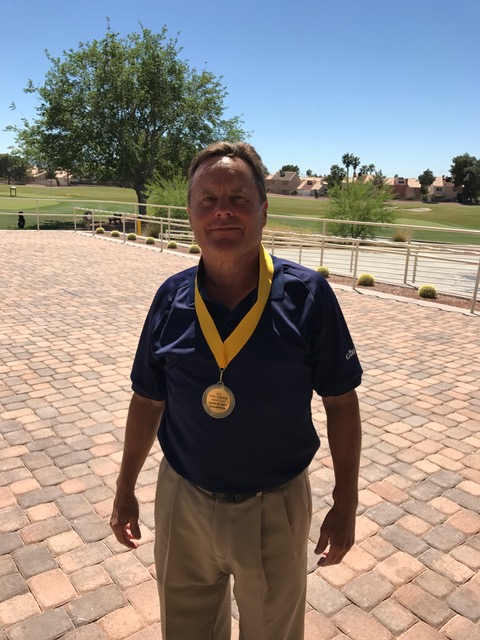 Senior Division Net
Brad Davis, 74-72—146
Joe Rada, 78-72—150
Jeffrey Gilliame, 74-78—152
SILVER DIVISION
Frank Abbott used a hot start on the first day to cruise to a three-shot victory in the Silver Division.
Abbott carded rounds of 72-77—149 to beat Kevin Parrish by three strokes.
"I played real well in the wind the first day," Abbott said. "I probably scored four or five shots higher (Sunday) than I should have but I just hung in there until the end."
The second day saw Abbott scramble with the best of them.
"I didn't hit the ball well, but I got it up and down," he added. "I holed a bunker shot for par on the first hole and holed about a 35-footer for bogey on the fifth hole. I just never gave up."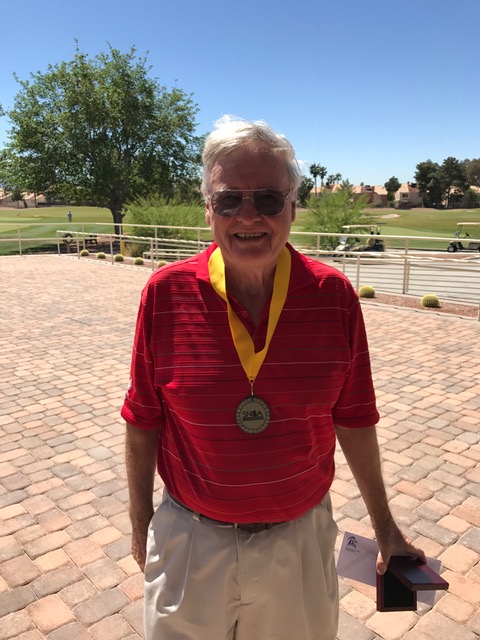 Silver Division
Frank Abbott, 72-77—149
Kevin Parrish, 74-78—152
Ralph Durgin, 80-87—167
SILVER DIVISION NET
Tom Richardson's win in the Silver Division Net portion of the event was a battle of survival. He had rounds of 74-77—151 to win by three.
"I played fairly well but putted poorly," he said. "I'd get something going and then hit a bad shot and it goes down in the ditch and I'd get a double or a triple. Or I'd three-putt. Both days, people seemed to have rounds going and then they blew up. I just happened to survive everyone else."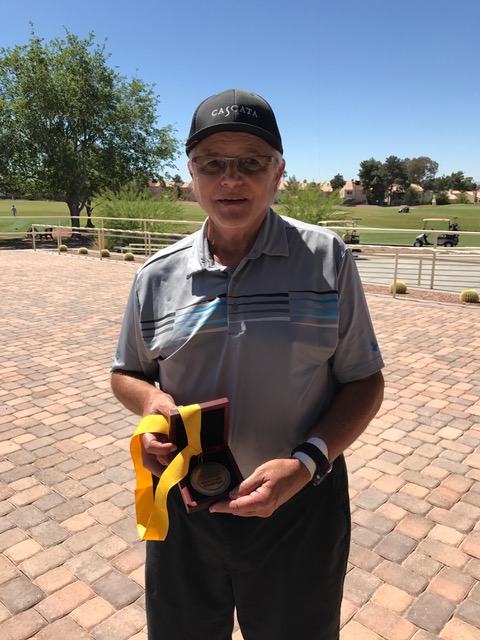 Silver Division Net
Tom Richardson, 74-77—151
John Kelley, 76-79—155
Larry Agan, 82-80—162