Nine-time Southern Nevada Golf Association player of the year Brady Exber has seen and experienced plenty in his life and it's pretty difficult to surprise him. On the course, he's usually in control and friends, competitors and teammates all agree Exber usually exudes a controlled demeanor on and off the course. — By Brian Hurlburt.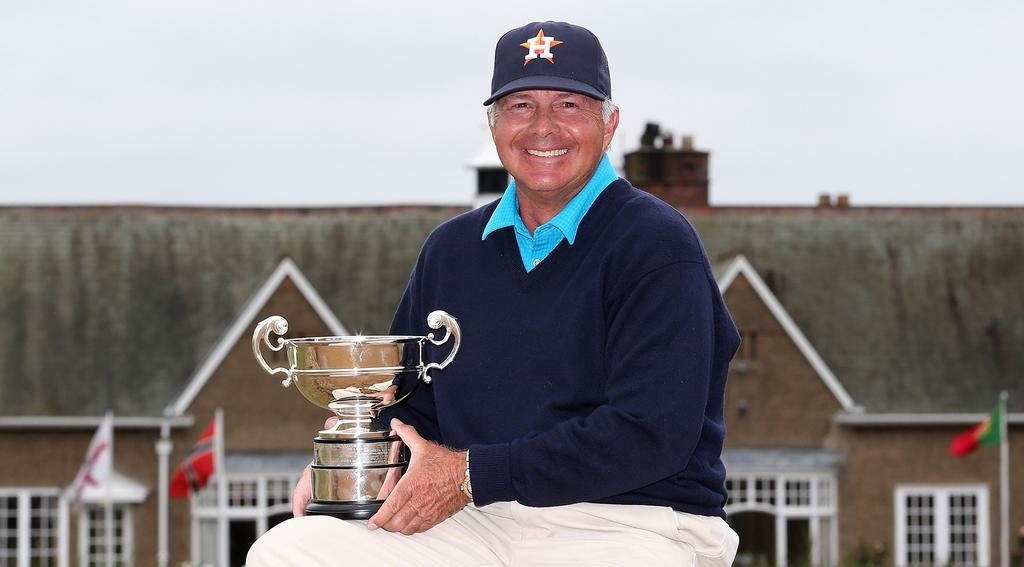 But when he was notified a few months ago that he was the lone inductee into the Class of 2017 for the National Senior Amateur Hall of Fame, the Las Vegas Golf Hall of Fame inductee was truly stunned. Exber was officially enshrined in June at High Point Country Club in High Point, North Carolina, during a ceremony coinciding with the annual National Senior Amateur Hall of Fame golf tournament.
"First off, I can't believe they voted me in," Exber said a few days removed from the ceremony. "I never played for awards like this. I just loved the challenge and competition. All the awards and success came as a result. No matter what, I just wanted to do the best I could."
Exber has won at least one SNGA tournament each year since 1989, and was recognized by the senior hall of fame for his national and international senior amateur golf career. In 2014, Exber won the British Senior Amateur and was also named the Golfweek Senior Amateur of the Year. He's also won the Azalea Senior Invitational four times.
Several friends and competitors spoke in a video tribute to Exber at the induction including Butch Harmon and Robert Gamez, among others. Todd Roberts introduced Exber at the event.
The Exber File
2014 British Senior Amateur Champion
2014 Canadian Senior Amateur Runner-Up
2014 – 2015 Stocker Cup Mid-Amateur Champion
2015 Crane Cup Mid-Amateur Champion
4 Time Azalea Senior Invitational Champion
2014 George Thomas Invitational – Senior Champion
2012 Coleman Invitational Senior Champion
2014 Golfweek Senior Player of the Year
Nine-Time Southern Nevada Player of the Year and Member of the Las Vegas Hall of Fame
Competed in 35 USGA Events