Welcome to the Kirby Golf Association (KGA). The association, which was started in 2017, is the brainchild of Todd Kirby. He was inspired to start the KGA because he thought there was room for additional local amateur events in addition to the Southern Nevada Golf Association. While at first there might have been a question about how the KGA and SNGA could cohesively work together, now both share the mission of driving more amateur golf and increasing memberships. –by Bill Bowman, Las Vegas Golf Insider staff.
What is good for one has turned out to be good for the other and both are enjoying impressive growth. And Kirby is quick to make it clear he's not competing against the SNGA. In fact, it's just the opposite. He's helping promote the SNGA.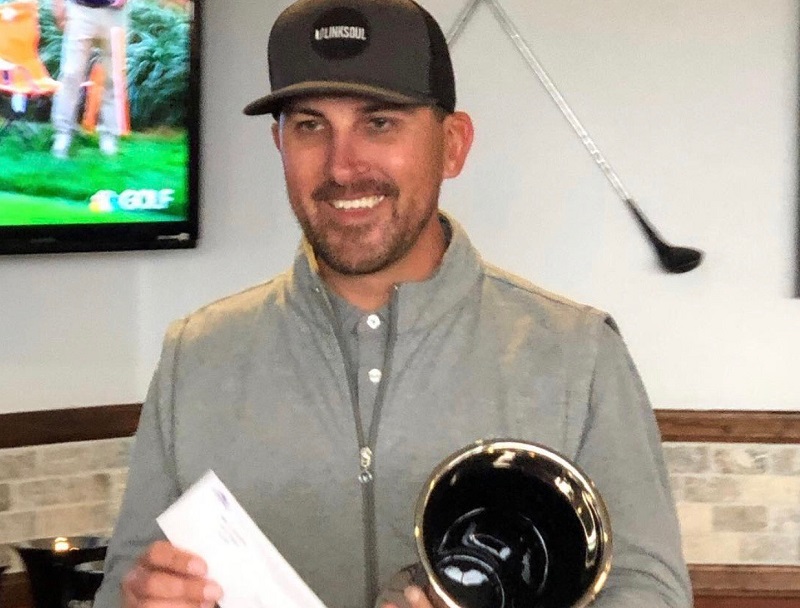 "The SNGA doesn't play every weekend," Kirby says. "Playing in the KGA allows players to have competitive rounds of golf between SNGA events. A lot of the guys want to play competitive golf every weekend and this gives them that chance."
Overall, Kirby wants to keep both the SNGA and KGA growing.
"We're trying to create interest in the SNGA," he said. "Tim (Brand, the SNGA director of rules and competition) and Ann (Sunstrum, the SNGA executive director) have done a great job in helping the SNGA grow. It's impressive what they have done."
Kirby said Brand has been a big help to both associations.
"Everything really made a turn when Tim came in," Kirby said. "He plays in our group and I told him to give me the SNGA tournament schedule and we could build our schedule around their schedule. It just gives our guys the chance to play every week."
And he means every week–even during the recent coronavirus pandemic.
"We've been driving all over to different states," Kirby says of the group that has a base group of 50 players and an overall contingent of about 100 golfers. "We've played El Rio in Bullhead City (Ariz.), we've played in St. George (Utah), we've played in Mesquite at The Palms and we've been to Primm (California). We haven't had a weekend off. It's been a lot of scrambling, but we've kept playing."
The KGA tournaments, like real events, have payouts and a year-long race called, appropriately enough, the KGA Cup.
"We do have prize money," he says. "It's not much, but it's for net (the range of handicaps in the association is currently scratch to a 13 handicap) and we have skins. The year-long race will pay out to the top 10 in points. It's pretty competitive."
For more information, email Todd at tkirby1@hotmail.com