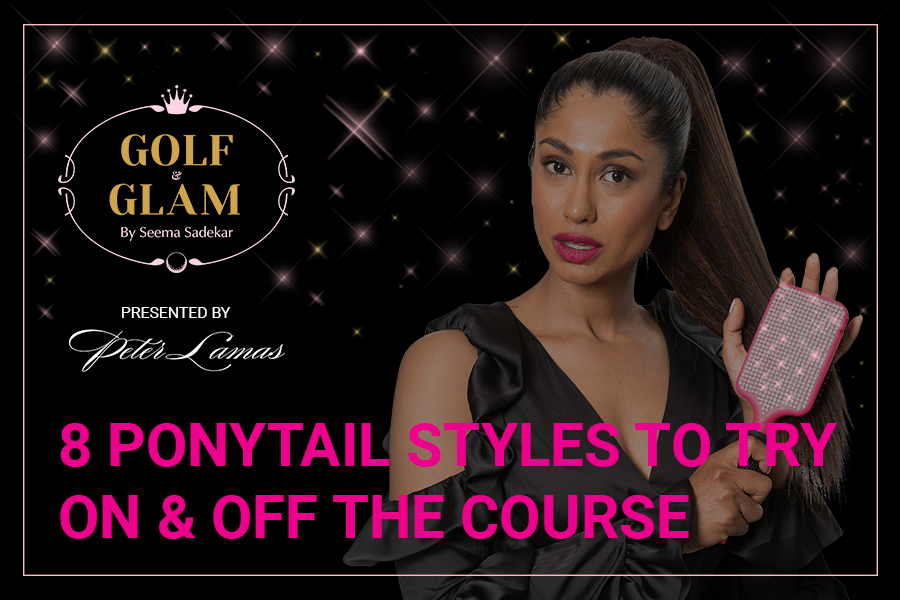 Hair care is always a thought after spending a lot of time in the sun. I want my hair to stay healthy and stylish during and after the round. Peter Lamas haircare has so many amazing skin and hair products that I love, and they smell so good! The Youth Revival Reparative Hair Oil is so great for your ends to keep them strong and healthy.
The ponytail is the perfect hairstyle for golf, it keeps your hair away from your face, so you can focus on the fairway! The hot and dry heat that we experience in Las Vegas will require you to keep your hair pulled back through the round so you can feel the cool air or a cold towel around your neck.
Ponytails can be boring and can dry your hair out from the sun. I have all kinds of fun ideas to make your ponytail bring you birdies and good energy. There are so many fun styles to wear to keep your hair strong and damage-free, take a look!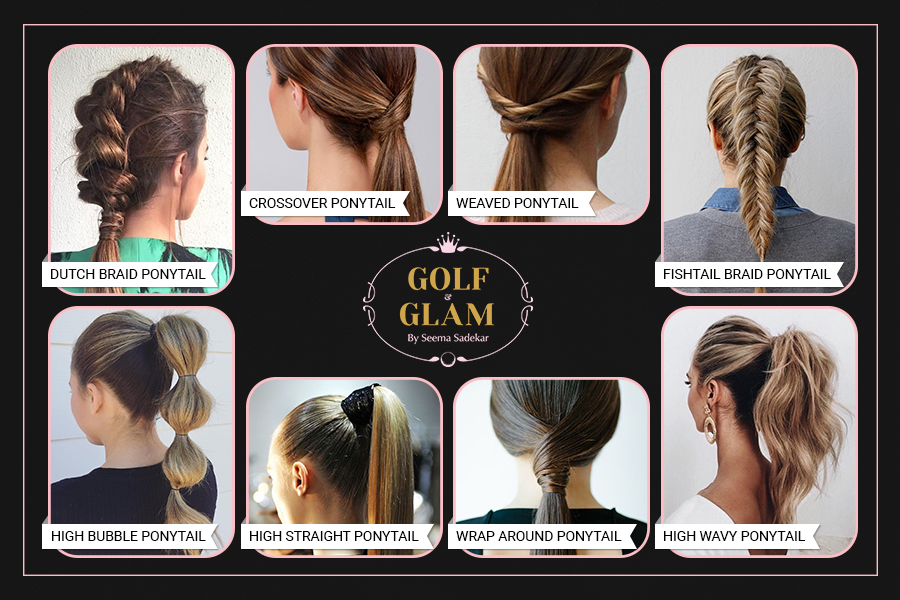 I love to have fun and do my own ponytails before I go out on the course. It gives me time to think about the course, what my goals are for the day and just get mentally prepared to take control of my round.  I use a strong hairspray to hold my hair from frizzing by being in the sun for 18-holes. An easy updo and style can give you the confidence to make that extra birdie! Sporty, elegant and feminine is the look I go for, and then I have the confidence to go for the pin.
Join me on my mission #ProjectFairway to get more women into the game. I want young girls and women to enjoy the full experience the game has to offer. A special thank you to Peter Lamas for being so special by gifting all players and the winner that competed in the 2020 Nevada State Women's Amateur Championship. Congratulations to Morgan Goldstein for the win and to all the ladies that competed, you are each an inspiration!
Send me a message on my website: www.seemasadekar.com or follow me on Instagram @seemasadekar #MakingGolfGlamorous