It's one thing to work at historic Oakmont in Pennsylvania. It's one thing to work at the iconic Las Vegas Country Club. It's one thing to work at the famous Shadow Creek. It's a whole 'nother thing to have worked at all three, and that is exactly what Southern Nevada Golf Course Superintendent Association president Greg Niendorf has done. Here's his story in honor of "Thank a Superintendent Day," which was Sept. 14. — By Brian Hurlburt, Founder, LasVegasGolfInsider.com
These days, Niendorf is the superintendent at Shadow Creek in Las Vegas, which is owned and operated by MGM Resorts International. The legendary course has played host to several huge events in the last few years and Niendorf has made sure the course was in immaculate conditions for each of them.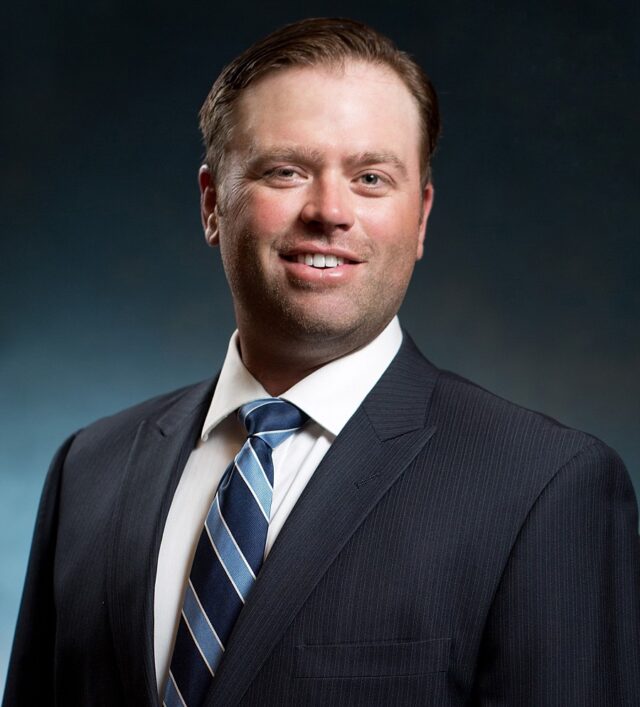 While Shadow Creek is his official full-time role, his presidency of the area superintendent's association may be his most important, given the existing drought conditions and the spotlight that is seemingly always on golf courses for water use. According to Niendorf, golf courses make up a very small percentage of overall water use in Southern Nevada and the most state-of-the-art technology is used by area superintendents to ensure maximum efficiency.
Niendorf believes a main task as president is to ensure that the general public understands how seriously he and his colleagues take their roles in conservation efforts. They not only do it because it is right thing to do, but because quality conditions demand it.
"Every superintendent not only feels that it's their responsibility to conserve water, but they take pride in conserving water," Niendorf says. "Not only for the environment, but every superintendent takes pride in firm conditions and the only way to get there is to reduce water usage. So, superintendents aren't going out there and just turning on sprinkler heads without a plan. We are trying to reduce water, not only for playability, but also the environment. It's imperative to communicate that we are very responsible with water."
Shadow Creek is a stunning Tom Fazio layout and since 2018, has hosted the made-for-TV $9 million match between Tiger Woods and Phil Mickelson, the PGA Tour's CJ Cup, and the LPGA Tour's Bank of Hope Match Play. Following each tournament, the course was lauded for its conditions, even drawing comparisons to the holy grail of golf courses.
Jason Kokrak, the 2020 CJ Cup champion, likened the course's greens and conditions to Augusta National, annual host of the Masters.
"Yeah, I would put them up against Augusta, that week, all day long, because they were extremely fast," Kokrak said on Golf Magazine's Subpar podcast with Drew Stoltz and Colt Knost. "I mean, they are always fast, but that week it was really fast. They were unbelievable. There wasn't one spot on any part of the green that was a little bit bumpy. If you hit a good putt, it would go in the hole."
Stoltz, the host, took the Augusta comparison a step farther.
"It's immaculate," Stoltz said. "Like Augusta Vegas."
Even Niendorf was a bit taken aback by the overwhelming—and public—comments from the pros.
"I didn't expect those comments," Niendorf said. "I knew we were good, but I didn't realize that we were that good. And to hear that, I was ecstatic and relayed it to my staff and I know they were ecstatic. I was proud of all the work that they had done. I know we provide an excellent product here, but to hear that from the pros is definitely something I'll never forget."
Niendorf is humbled each day to oversee the grounds of Shadow Creek and understands where it stands in the pantheon of great golf courses.
"I'm flattered and honored to be the caretaker of such a magnificent property," Niendorf said. "The first thing that comes to mind about Shadow Creek is the uniqueness of it. When you step foot on shadow Creek, you're in a different world. And I think the design and the construction of this place is unmatched in the world. What they did here I don't think anybody else in the world has ever done."
Niendorf's journey to Shadow Creek included stops at two other unique courses. First was the prestigious and private Oakmont, where he was on staff and part of the 2007 U.S. Open.
"There's a buzz when the U.S. Open comes to a course and it's electric," Niendorf said. "You can just feel it, but it's a lot of work for years leading up to it. Then once you get to that week, you're pretty much drained and running on adrenaline. Fortunately, you have 120 volunteers help during the week, so it becomes a lot easier. Once that week's over, it's sad to see it go."
Another stop for Neindorf was as the superintendent at The Las Vegas Country Club, a unique club for many reasons. A diverse membership that over the years has included politicians, hotel moguls, mobsters, law enforcement, entertainers, hustlers and more has been the subject of a 240-page book and the course also boasts a history of hosting PGA Tour and LPGA Tour events.
"I think the most enjoyable part of being at the country club was the membership," Niendorf said. "Many had been members there for 30 or 40 years. There has been a lot of history that's happened there and those members have a lot of stories. I think the biggest takeaway is the relationships that I forged with the membership. I have a flag on my wall right now that about 75 members signed when I left and wished me luck. Also, it's a phenomenal golf course and it's unlike any golf course in town."
Niendorf's journey has also been one of a kind, and dealing with the challenges of the Las Vegas weather and ecosystem for area superintendents and their staffs is an ongoing challenge.
"The extreme temperatures (and other factors) in this area are always a challenge," Niendorf said. "The turf, especially in the summer, is always living on the edge and we push it to the edge because of player expectations. It really doesn't get any harder (maintaining courses) anywhere in the world than it does here in Las Vegas."
According to the Southern Nevada Water Authority, golf courses have conserved billions of gallons of water through turf removal and other efforts. Niendorf and his colleagues continue to lead those efforts.