Breast Cancer Awareness Month Supported by Golf Industry
LPGA Tour player Morgan Pressel lost her mother, Kathryn, to breast cancer in 2003, but since then she has raised more than $10 million to fight the disease and help women and families struggling with the deadly disease. Overall, October is breast cancer awareness month and more and more golfers are "going pink" in support including at Southern Highlands Golf Club.
Locally, some golf courses have flown pink tee flags to support awareness, but Southern Highlands Golf Club members have gone all in on raising money and awareness for cancer patients and families. The long-running Pink Tee tournament is a huge success and has raised hundreds of thousands of dollars over the years.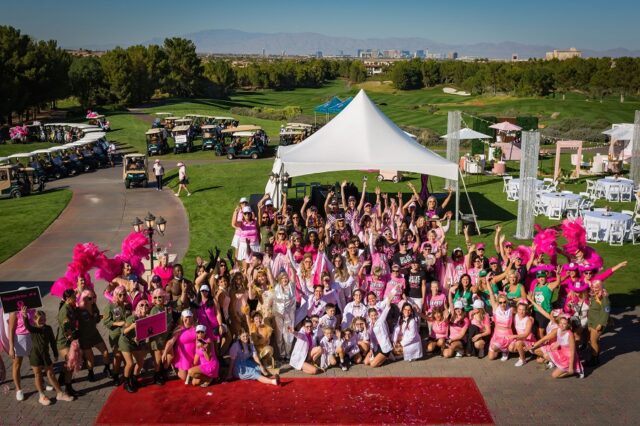 The Pink Tee tournament at Southern Highlands has sold out for the last three or four years and is annually played in October. The event includes a shopping social and also a 9-hole golf "giggle" event. The event benefits The Caring Place, an adult services program of the Nevada Childhood Cancer Foundation.
The Caring Place is dedicated to easing the journey of those adults diagnosed with cancer as well as their caregivers. An oasis away from medical facilities, The Caring Place Program provides no-cost programs and services to support, educate and empower those who have or have had cancer as well as their direct caregivers.
Click now for more information about The Caring Place