Established in 1947, Las Vegas Women's Golf Association Still Going Strong
Right in the middle of Las Vegas are two pieces of golf history. The first is Las Vegas Golf Club, the oldest club in the area which opened in 1938. The second is the Las Vegas Women's Golf Association, one of the oldest golf groups in the city, which came into existence in 1947. Both continue to be cornerstones in the golf community to this very day.–By Bill Bowman, www.LasVegasGolfInsider.com
Rea Tritle was the club's first president in 1947 and the history is felt every time the club meets. Among the club's noted champions have been the late Helen C. Cannon and Linda MacDonald, who has won club championships from 1986-89 and in 1991 and 1993, and then won again in 2017.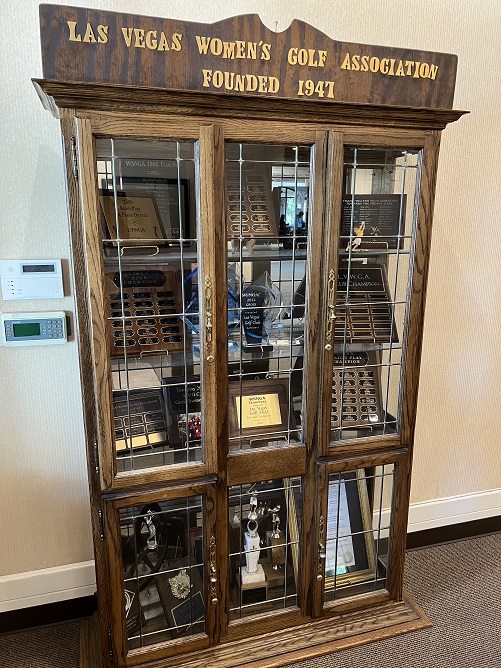 Cannon won most every women's golf title in the area and in 1976, the Helen C. Cannon junior high school was named in her honor. She was also inducted into the Las Vegas Golf Hall of Fame in 2004.
Debra Koch, president of the Ladies Women's Golf Association at Las Vegas Golf Club, said there are plenty of reasons the 53 members have chosen to play at Las Vegas Golf Club.
"It's just a nice, old-style golf course," said Koch who has been the club's president for six years. "A lot of the ladies like walking and about a third of them walk most of the time…except in the summer when it's just too hot."
Overall, she added the course design also fits the ladies' needs as well.
"The course is challenging but not overwhelming," said Koch, who has been a member for almost 10 years. "You walk off one green and onto the next tee. It's just a good fit for everyone."
And she does mean everyone.
"We have a wide variety of handicaps," she said. "We have three to five players who are between a six and a 10 handicap and three to five who are 38-to-40 handicaps. And we've got everything in between. We're just a moderately sized group and very friendly."
The group plays on Tuesdays with a shotgun start.
"Our tee time varies depending on sunrise," she said. "We can get out there at 6:30 some mornings and be done and home by 11. That gives everyone the rest of the day for whatever else they have in mind to get done."
There's also a wide range of games that are played on a weekly basis.
"We have a lot of variety," Koch said. "We have an ABCD tournament twice a year, a club championship, a match play event and a whole lot more. There's something for everyone."
The membership fees are $80 per year with $30 going for a GHIN handicap and $50 that goes to tournament prize funds.
"That money is paid back at events during the season," Koch said. "From hole-in-one prizes to other prizes, we just try to make sure everyone gets a little something during the year."
For more information on the Las Vegas Women's Golf Association, call Karen Foytik, membership director, at 702.334.0820.