Golf & Glam – Golf Royalty In Regulation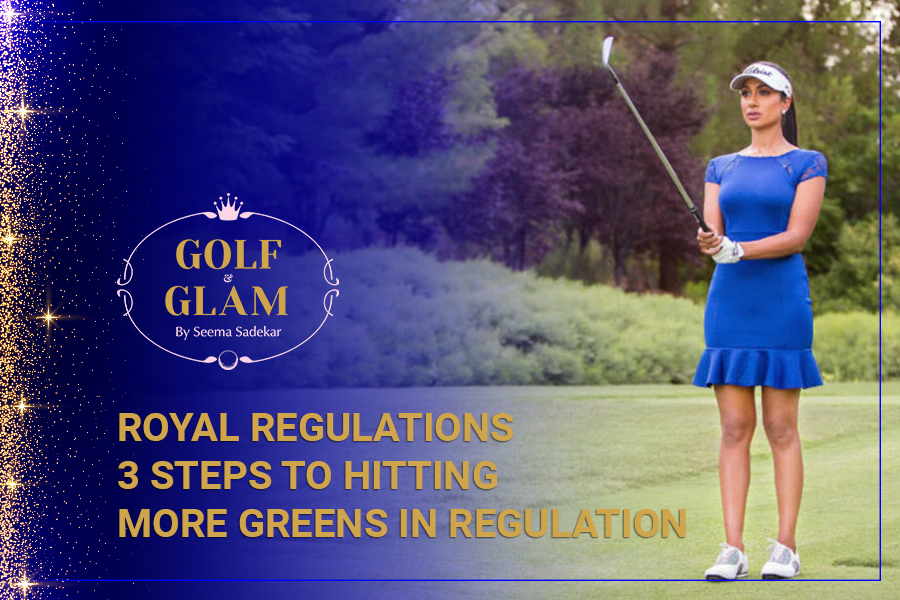 ROYAL BLUE ON COURSE
Royal Blue is a "go to" golf color during any season. It looks so beautiful and stands out against the various greens that are found on the golf course. Royal Blue is also one of the most versatile colors and will make a statement by turning even the most average ensemble into something vibrant. Mixing and matching Royal Blue accessories will also enhance your outfit and give it more of a pop.
During the Nevada Women's State Amateur Championship held at Reflection Bay Golf Club, we conducted a Project Fairway survey asking all the ladies what their favorite color was to wear on course.  Many of the ladies chose and loved wearing the color blue when playing golf!
GREENS IN REGULATION (GIR)
Alignment is one of the most important parts of your basic golf set-up.  It is also important to note that with proper alignment you will hit more greens in regulation which leads to lower scores.  Here are three steps that I want to share with you on how I get my alignment in check so I can swing freely towards the target every time!
Step 1: On the practice range, select a mid-iron (preferably your 9 or 8 iron) and choose a target which best fits the distance you hit your selected iron. Once you have selected your target, stand behind the ball and place a long iron club or an alignment stick on the ground in line with your target line.
Step 2:  Address the golf ball. Make sure that your feet, hips, shoulders, and club face are parallel to your club on the ground. Draw an imaginary line with your eyes from your alignment club to your target and back to your alignment club a few times. See your shot. Feel your shot. This will help you get comfortable seeing your target line and feeling the proper way you should align.  This also will help you mentally be confident that you're making all the right steps to hit a perfect shot.
Step 3:  With the set up complete, it's time to pull the trigger! Your alignment club will also help guide you with a proper swing path.  Trust your swing and trust your alignment.