Golf & Glam – LightStim and LED Light Therapy
It's almost time to celebrate the Holidays!
'Tis the season to enjoy time with friends & family, and spend time relaxing and focusing on our minds and bodies. When we think of a "beauty routine," we most likely think of cleansers, masks, sunscreen, lotions and serums. LightStim and LED Light Therapy is a great way of treating your skin after or before a long day on the course and I am completely all about it!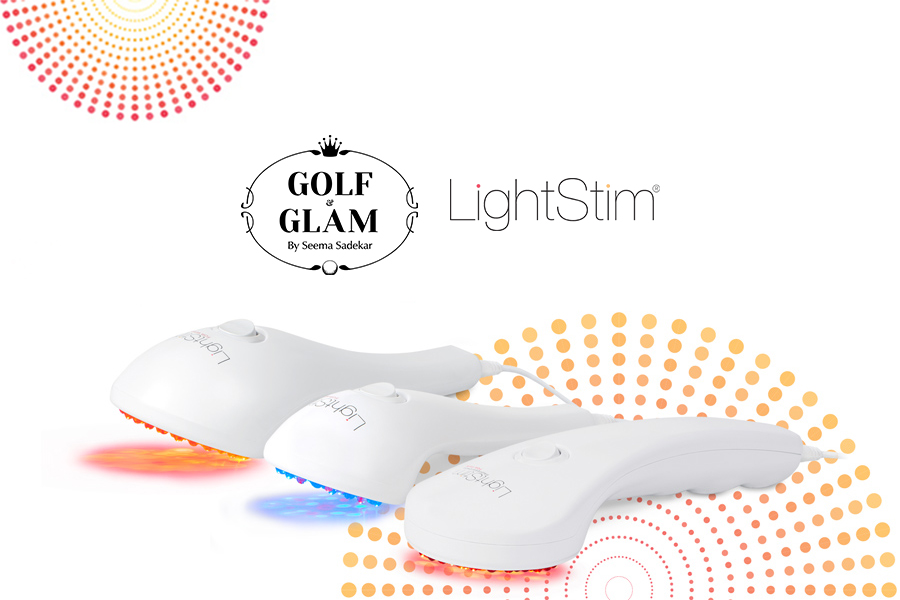 I have been using LightStim LED skin treatment for the past 4 months as a part of my skin routine. For me personally, it has done wonders for my skin.  LED Treatments were once upon a time available ONLY for professional application… and now, with LightStim, you can have self-application LED treatment in the comfort of your own home while watching your favorite television show and cuddling with your pets.
Here are a few Questions & Answers to know about how to LightStim: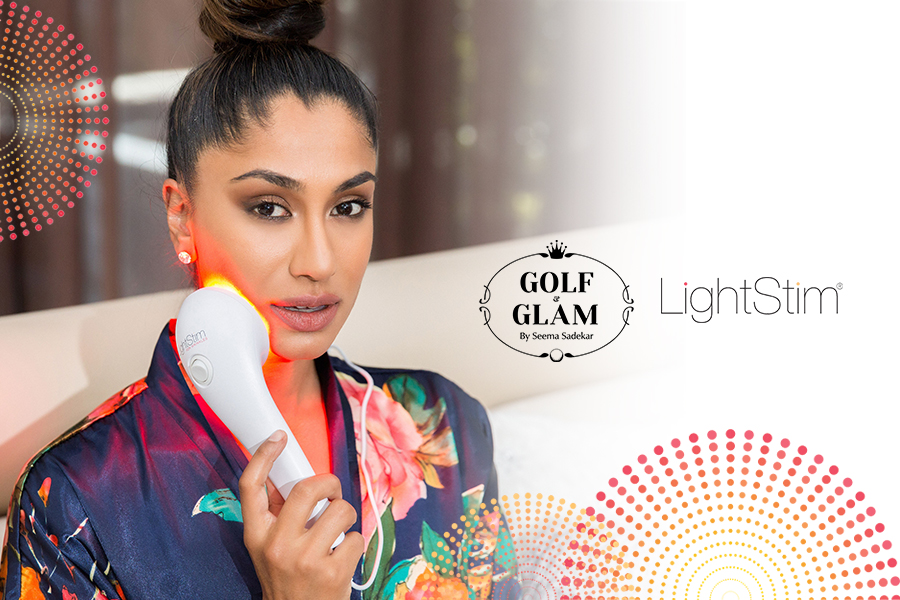 What does LED Light Therapy do?
Much like how plants nourish themselves by absorbing sunlight, LED Light Therapy works naturally with the body to help eliminate fine lines and wrinkles, destroy acne, and reduce pain by emitting healing rays of red, and infrared light.
How often can I use LightStim?
Every day! This is fitness, for your skin, meaning the more consistently you use, the better your results will be!
Should LightStim be a part of your daily skin routine?
Yes! Consistency is key to getting the most out of LightStim. Once you reach you healthy skin goal, you can continue to use daily or use as part of your routine skin maintenance of 2-3 times a week
How long do the results last?
We're constantly fighting the aging process and our body slowing down, so this can vary person to person. Consistency will always lead to longer lasting results. Many people reported seeing results lasting weeks or even months after pausing treatment!
Is LightStim for everyone?
LightStim is for everyone! All skin types, tones, colors, and health, no contraindications even through the FDA.
After using the LightStim can I be exposed to the sun?
Yes! LightStim will not cause sun sensitivity. With that said we're still big fans of sunscreen as a partner in healthy aging.
Visit | https://lightstim.com/ to purchase your very own LightStim Therapy Device and let me know how you are loving you skin.
Write me on instagram | @seemasadekar