Golf & Glam – The Fendi Follow Through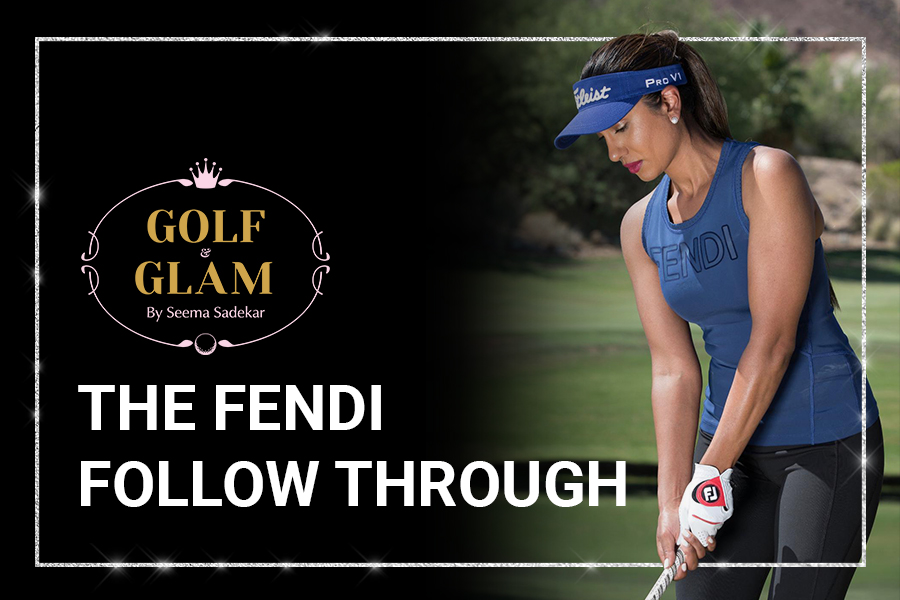 Golf has always been a traditional sport, but in time, it will evolve. For those women who have been in the game for a while, you might notice the transition golf has made from a "game" to a "sport".  Athleisure Wear is the future, and while maintaining respect for tradition, we still need to embrace the evolution that is taking place.
Many Country Clubs still have strict guidelines and rules when it comes to dress code for both men and women and hold firm to those rules. It's important to follow those rules, but it's also okay to scribble outside the lines, and if you do, I suggest doing it in a tasteful way by finding styles that work with your figure and allow you to move freely.