Love of the Game Fuels Passion for Debra Koch
Finding a good time to interview Women's Southern Nevada Golf Association member Debra Koch–also the WSNGA liaison for the Southern Nevada Golf Association–is a bit of a challenge. When not playing the game to a current career-best handicap of 13, she is busy with several organizations including the aforementioned WSNGA and SNGA as well as the Southern Nevada Golf Association for Business Women, the Las Vegas Women's Golf Association at Las Vegas Golf Club and the Black Mountain Ladies Association. But we found a brief moment and learned a little about her along the way. –By Brian Hurlburt, Las Vegas Golf Insider.
"I really enjoy meeting so many different and diverse women through these wonderful organizations," says Koch, a few minutes after completing a volunteer stint at the SNGA's Las Vegas Senior City Amateur at Las Vegas Golf Club. "There are so many great women with different backgrounds and experiences, and forming relationships and getting to know them through interclub invitational tournaments and other events has been very rewarding."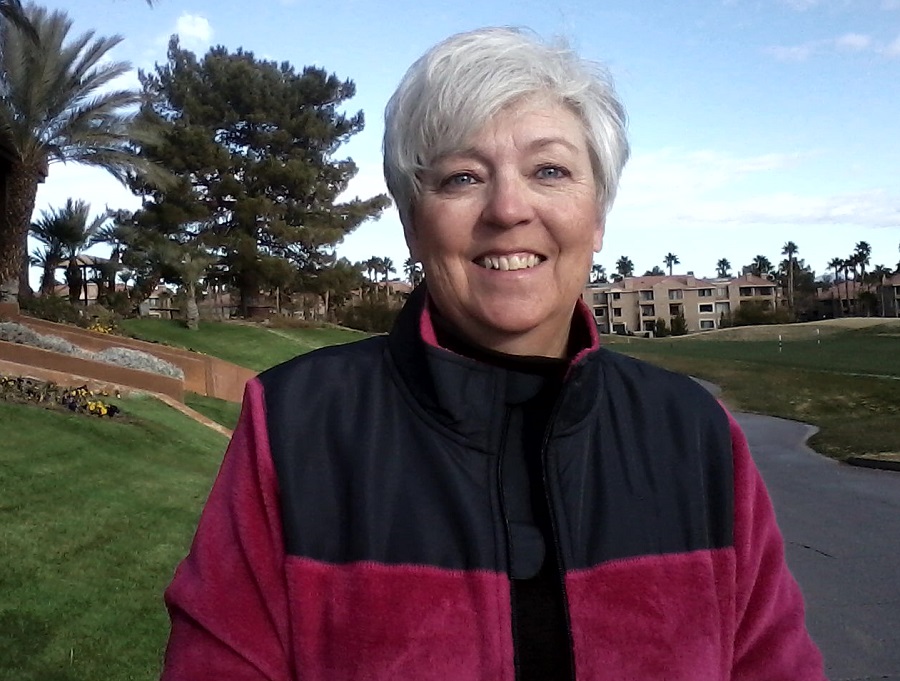 Koch, 66, is in her third year as president of the Las Vegas Women's Golf Association, with more than 50 members, and also involved with the SNGA for Business Women, which now has more than 100 members. Koch retired in 2013 after 38 years and 10 months at the Social Security Administration and puts as much–or more–effort into golf and volunteering as she did in her career.
"It makes me feel good to give back and to help perpetuate women's golf," says Koch, a Valley High product and former slow pitch softballer. "Through the WSNGA, we help the women's game, but also help girls junior golf and junior golf, in general. I am happy to be a part of such worthy missions."
On the course, Koch had one of those tough stretches golfers go through over the summer of 2019 and told friends, "well, I might have to give the game up" due to poor play, but a lesson with Stallion Mountain pro Ben Wallace turned things around and she is now playing the best golf of her life.
"I hope to remain in good health–I have been very fortunate–and I would like to stay sharp and enjoy the game for a long time like some of our founders, Helen Cannon and Barb Christensen, did," says Koch. "I just love it and I cherish the friendships."