Morgan Goldstein Used State Am to Boost Confidence
Morgan Goldstein is accomplishing some big things on the golf course, including playing at Big 10 powerhouse Iowa and also winning the 2020 Nevada State Women's Amateur. Now she continues to look to the future as her confidence continues to rise. –By Brian Hurlburt, LasVegasGolfInsider.com.
"Winning the state am last summer was a confidence booster for me going into into my fall season for playing golf at the university of Iowa," remembers Goldstein, a Faith Lutheran product. "Coming into the tournament, I was working on my game and changing my swing a little bit. So, just knowing that I put in the work and fixed it and I succeeded was a very a big accomplishment for me and made me feel proud."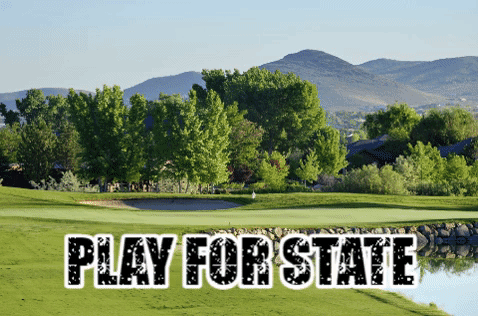 Goldstein says she is a feel player but also has worked with High Performance Golf Institute professional Jeff Gallagher. Now the focus is a big summer and then hopefully a big fall and spring at Iowa.
"I'm going to be playing in three events this summer and I also just finished one," Goldstein says. "I played in the Cactus Tour event at Stallion Mountain and I shot 6-under par for three days and finished second. So, that was super fun.  I am also playing in a U.S. Women's amateur qualifier in Minnesota. Hopefully I qualify for that, but if not I will play another Cactus Tour event in California.
"I feel blessed to be playing at the University of Iowa. I love my coaches and I'm surrounded by some amazing girls. And there are a few girls on the team that push me to be a better athlete. Sometimes when you're around, um, your teammates, the competition is super fierce and it's not a good environment, but I feel like the competition I have with some of the girls on the team, it pushes me to be a better athlete and we're all very supportive of each other. I'm excited to go back and play and hopefully win a few tournaments and the big 10 championship."
Goldstein will use a self-described tough demeanor on the course to be successful this summer and with the Hawkeyes.
"I'm definitely a fierce competitor and I have worked super hard over the summer and I am excited to compete in my next few events this summer so that I can be prepared to kick some butt my spring and fall season at Iowa," Goldstein says.