Scolari cruises at the 2014 Nye County Open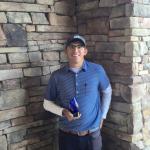 Jon Scolari showed why he is considered one of the best amateurs in Southern Nevada with an impressive victory at Mountain Falls Golf Club in the Nye County Open. Scolari, who shot 65 – 74 for a two day total of 139, won by 12 shots over the likes of Alex Lyon and former PGA Tour Player Ed Fryatt.
Scolari will try to close out the year in style at the SNGA Championship at Cascata in December.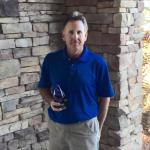 In the Senior Field, John Garrett came from 5 back to beat James Hill and a host of other players for his 4th victory of the year. Garrett, who is the front runner for Senior Player of the Year, will go into the final 2 events of the year with a nice cushion. Garrett is being chased by the
likes of Hill, Kevin Parrish and Cyrus Whitney.
In the Senior Net Division, Emet Ledezma shot 69 – 83 Net for 1 shot victory over Bryan Link. Ledezma, who played well on day 1, held on                                                            during a rough stretch on day 2 in tough conditions.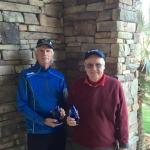 Super Seniors continue with a boring trend of handing trophies to Frank Abbott out of Canyon Gate C.C. Abbott wrapped up another SNGA title with rounds of 74 – 78 to beat Jeffrey English by 1 shot. English has been close to Abbott in a few events now, but Abbott has just been too solid to pass up yet. English did manage to win the Super Senior Net Division with a two day total of 145.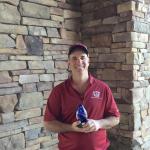 In the Net Division, 2013 Net Player of the Year Rob Zoine won with a two day total of 146 Net.
The SNGA would like to thank Mountain Falls Golf Club and their great staff for helping put on a great event at a fantastic golf course. Par 4 Management has done wonders with the course in Pahrump and it is one of the best conditioned golf courses you will find.