Siena Women's Golf Group Offers Variety, Fun, More
Variety is the name of the game when it comes to the Siena Women's Golf Group. While they play a majority of their Wednesday outings at Siena Golf Club, they also take to the road once a month to play different courses around town. There are also a couple of overnight outings to areas like Mesquite or Primm during the year. Interested? We thought you might be. –By Bill Bowman, www.LasVegasGolfInsider.com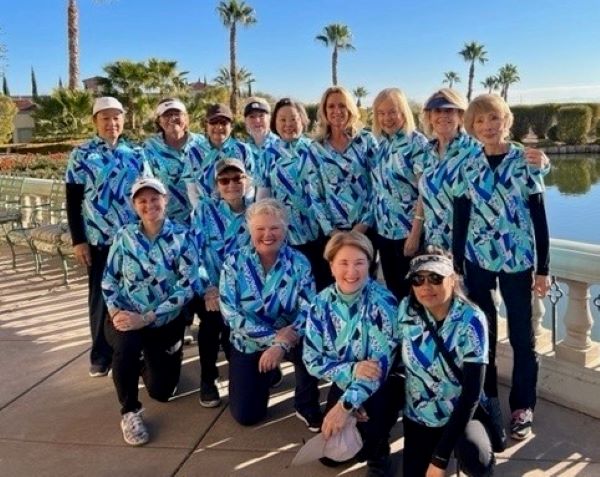 Orelle Gibson, the vice president of SWGG, said the group has 58 members, drastically up from the 16 original members back in the day.
"It's really grown from when I joined in 2009," Gibson said. "Back then, it was opened only to residents. Then we opened the club to non-residents and it's really blossomed. It was a great way to push the club forward."
And there's more variety in the games the group plays.
"We have all sorts of games," Gibson said. "We have match play, medal play, front-nine and back-nine, pick your best nine holes…just a lot of different games. And we also have team games once a month."
Those are the rounds that Gibson just loves.
"Those take the pressure off players," she said. "One of the competitions we have is a Drop-Out Scramble. It gets everyone involved because you have to use everyone's drive at least four times. And the drop-out part is because no one can hit consecutive shots so there's also strategy that comes into play."
If it sounds like these ladies have fun, you would be correct.
"It's not just the golf," Gibson said. "We'll have pot luck parties after some games at members' houses or go into the bistro, which is a lovely restaurant, and have a meal and a drink. We just go and socialize and that's important, too."
Women interested in checking out the Siena ladies' group can go to their website, www.swgg22.golfgenius.com. Also on the site is a membership form to fill out.
And one thing Gibson wanted to emphasize is if you're interested in the group, they are interested in you.
"We follow up right away when anyone shows an interest," she said. "If we get a call or they fill out the form, I'm on the phone to them straightaway."
Players are eligible to join if they have a handicap of 40 or less from the forward tees at Siena.
The membership dues are $50 and players have the option of paying $50 as a one-time fee for tournament prize pools.
"That's a one-off fee," Gibson said. "It saves organizers the hassle of collecting $3 or $5 each time. And you don't have to pay but you won't collect any prize money you may win during the year."
Players who may be interested can tee it up with the group to see if it's a good match.
"They can come and play as a guest three times to check out to see if it's right for them," Gibson said.