South Women Gearing Up for Silver Cup at Reflection Bay
As the 2022 Silver Cup women's tournament gets nearer, the South Team lineup for captains Christine Soscia and Regina Quintero are hard at work and getting ready to battle the North. They won't have to wait long to see if the matchup choices and the course work pay off as the event tees off Oct. 4-6, 2022, at Reflection Bay Golf Club.–By Bill Bowman, www.LasVegasGolfInsider.com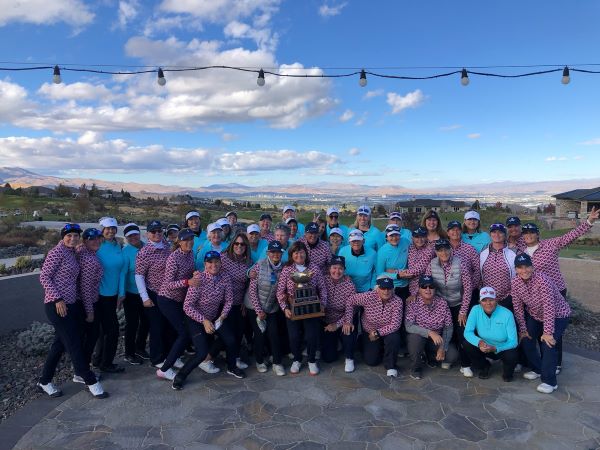 The North won the 2021 matchup, 24-16 in the match which was held up north, and holds a 16-12 edge in the yearly event. The event is back on the South's home turf for 2022. And the South won the last time the event was held in the south, a 21½-12½ victory in 2020 when it was held at the Las Vegas Paiute Golf Resort.
"So far, so good," said Christine Soscia, South co-captain, of the team's work. "The players are out there playing and everyone's healthy. They are excited to play."
There is one small problem. Reflection Bay Golf Club was scheduled to re-open in mid-September to give players the chance to practice on the layout, but the re-opening has been pushed back to Oct. 2.
"That's become a challenge for both teams," Soscia said. "They are doing everything they can to get the course open."
In the meantime, the South team is fine-tuning play.
"Our key has been getting the pairings to gel well together," Soscia said. "We're focusing on their having fun and enjoying the competition. That's what this event is all about."
But, there's always the bottom line: Winning.
"I believe this team is ready," Soscia said. "They love who they are paired with. It's a good mix of veterans and rookies with great personalities. These are players who are very competitive…they don't like to lose."
And that includes the latest two additions–captains picks Peggy Gore and Terri Cleary.
"They were both very excited when I called and asked them to join the team," Soscia said. "I know their games and they will be great additions for us."
Now it's almost showtime.
"These are all great golfers, wonderful women and competitive," Soscia said. "They really want to win. They know how special this group is and what this event means. But they also know the North is tough and they are coming to win. It's going to be exciting."
Final 2022 South Silver Cup Team
Captains: Christine Soscia and Regina Quintero
Qualifiers: Maria Rances, Karen Bernard, Anne Goodson, Yoshi Masuda, Kathy Yee, Renee Rocco, Sherry Jackson. Karen Schroeder, Rusty Beckel, Gabriele Buonacorsi, Brenda Knott, Donna Roush, Debbie Love, Brittany Bronson, Regina Quintero, Karen Herness, Christina Brandt and Lyndi Snyder.
Captain's picks: Peggy Gore and Terri Cleary.