Superintendent Scott Sutton Gets Emotional When Talking Golf, Southern Nevada
It would be difficult to find a Las Vegas golf course superintendent with deeper roots in Southern Nevada—literally and figuratively—than Club at Sunrise super Scott Sutton. He's been playing the course (then known as Winterwood) since he was nine years old, has helped build seven Vegas courses, and gets emotional when discussing his journey. – By Brian Hurlburt.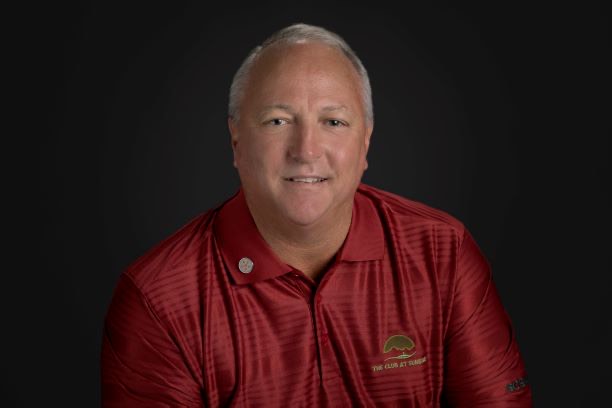 "In February of 2022, it will be 42 years in the industry and I wouldn't trade any of them … it's been the best career I could ever hope for," Sutton says, as his voice breaks with emotion and he fights back tears. "I love what I do. I have built seven golf courses in Las Vegas as a construction superintendent, I worked for Jim Colbert for 16 years and it's been a wonderful life."
Sutton, 56, has been at Club at Sunrise since 2015, following a stint at Wildhorse Golf Club in Henderson, where he started to introduce a new and durable turf grass to Southern Nevada. One day, Randy Heckenkemper, who was selected to be the course architect for the Club at Sunrise/Desert Rose renovation project, visited with Sutton and asked if he wanted to help. And if he wanted to plant the Platinum TE Seashore Paspalum turf wall to wall at Club at Sunrise, which was built to replace to old Winterwood and Desert Rose layout while also creating a large flood channel.
The answer came quickly, and the rest is Sutton Southern Nevada history.
"The number one thing I think about with Club at Sunrise is the turf variety," Sutton says. "It was always kind of a rough golf course in the past, even when it was Winterwood and then when it was Desert Rose. The new variety of turf grass we have is really unique. It's the only full Paspalem golf course in the whole state in Nevada. We've got amazing greens and we call them the best greens in the valley because they're almost indestructible."
Sutton says that with the continuation of the drought plus deteriorating water quality due to reclaimed water use, additional courses may be planted with the variety, but currently he is the trendsetter.
"This turf is extremely salt tolerant, and you could water the course with almost straight ocean water," Sutton says. "A lot of courses in Florida, along the east coast and in California and Hawaii use Papalem, but we're the first golf course to try it as far inland as Nevada. The decision was made mainly because of our reclaimed water use. I believe Club at Sunrise was the second golf course in the country to go on reclaimed water. Wildhorse, where I was for 11 years, was the first course, and it's been on reclaimed water since 1960, when it was built as the old Showboat. Winterwood, now our course, has been on reclaimed since 1963 when it was built."
As he was speaking to me for this article, Sutton was in San Diego for the annual National Irrigation Association Conference where he was renewing his irrigation auditing contractor's license. Also taking in the conference and earning accreditation was his daughter, Salina. The two have started Sutton Irrigation Auditing and also will be overseeing the Southern Nevada Irrigation Association, which relaunches in January.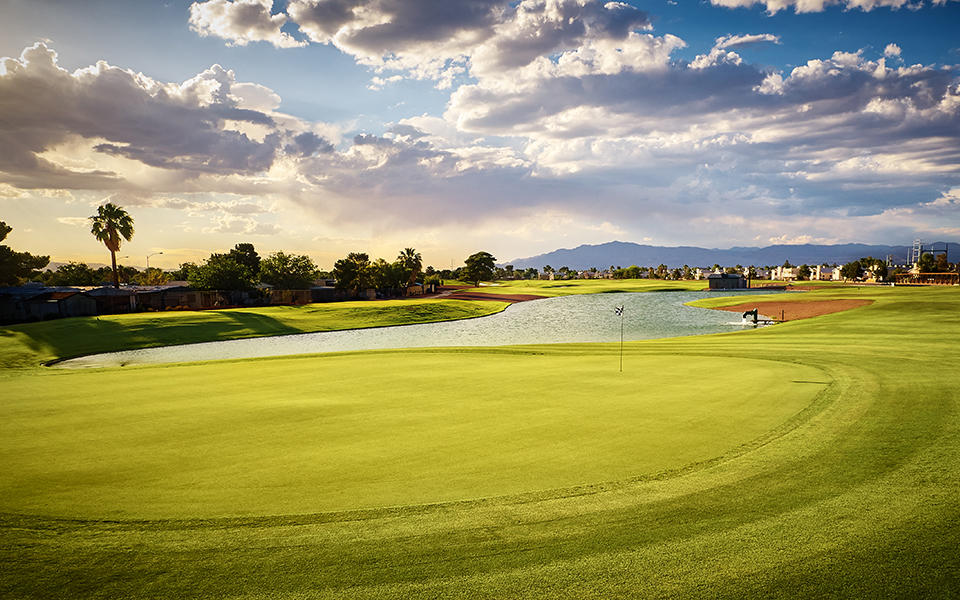 Sutton's company can help golf courses, landscape companies, municipalities and others understand their water use and determine the best ways to conserve, which helps the environment and also saves money. The new Association's mission will be continued education on best practices.
"We all have to get more water wise, and that's why I'm at this show right now," Sutton says. "I think we all are going to need to be more efficient and more frugal with our water source."
The Vegas courses Sutton has helped build are the three original courses at Sunrise Country Club (now Stallion Mountain with two bulldozed to build homes), Durango Hills Golf Club, the Arroyo and Palmer courses at Red Rock Country Club, and Club at Sunrise. In 2019, Sutton earned the Tomiyasu Award, which is awarded to those making a difference in Nevada horticulture and green industry. He was also the 2018 Southern Nevada Golf Course Superintendent's Association Superintendent of the Year. He also grew up playing in the Southern Nevada Junior Golf Association.
"I love the industry and I love what I do," Sutton says. "There is nothing like having an 160-acre office. I hate being trapped inside on the computer, although that's what we have to do most of the time nowadays as a superintendent, but I always love being able to go out and inspect a golf course and do projects on the golf course. That's where I live and breathe."
For golf courses, businesses or others interested in joining the new Southern Nevada Irrigation Association, email snvia.members@gmail.com.