WSNGA Board Spotlight – Secretary Monica Kaili
Welcome to our final spotlight on the new leaders of this Women's SNGA. We conclude with secretary Monica Kaili, who along with her peers, is already enacting new initiatives to grow the association and add more fun. –By Brian Hurlburt, Las Vegas Golf Insider.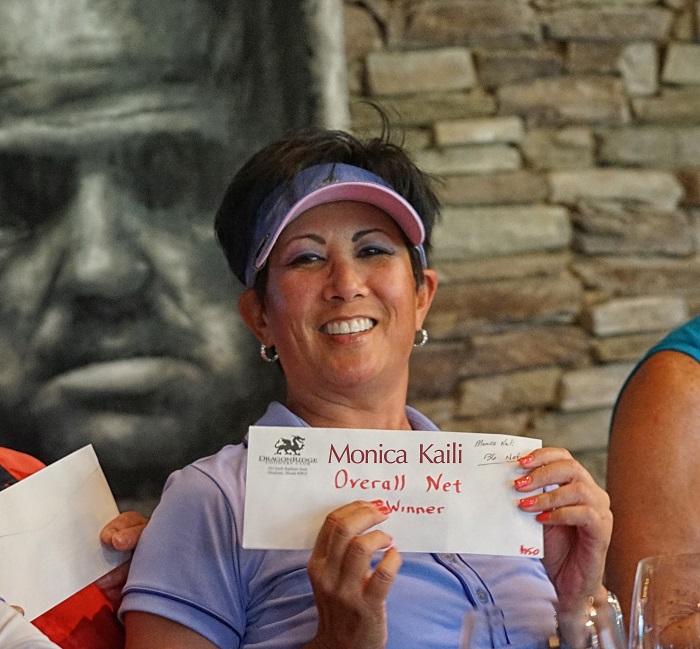 "The first thing that comes to mind as Secretary of WSNGA is getting the opportunity to work with some of the most amazing women in the Las Vegas Valley," Kaili says. "This year we have added several new faces to the executive board who come with their own experiences for their positions and additional energy for tasks created to grow the WSNGA. We have already held three executive board meetings to brainstorm program ideas to grow women's golf in Southern Nevada."
According to Kaili, some of the ideas in the works include creating an afternoon 9-hole league for working women, offering Southern Nevada amateur events on at least one weekend day to possibly attract working women, and confirming the WSNGA's participation and support of Women's Golf Day, which is to be held on June 7 at Las Vegas National."
Catering to working women is especially important to Kaili, who is a floor supervisor and table games scheduler at Planet Hollywood.
"I am always on the lookout for my female co-workers who play recreationally with their significant others to come and join me for a round of golf or to sign up for our fun days," Kaili says. "I have had one or two I play golf with actually join the association."
Kaili, an 11 handicap, was encouraged to join a women's golf association by her mother and has been a part of the WSNGA and associated women's groups for more than two decades. She first joined the ladies at Las Vegas Golf Club, but also belonged at Desert Rose (now known as Club at Sunrise.)  She then joined the Boulder City Women's Golf Association in 2001 and has held several board positions including tournament director, vice president and president. She currently is the team play captain.
"At first, I was hesitant because I really felt like a women's group wouldn't be wouldn't for me but, How wrong I was," Kaili says. "Joining a WSNGA-affiliated association has brought me so much joy. Where else can you meet and play golf with likeminded women? They are with you through every aspect of your life, good and bad, and it is a huge support system that comes with a lot of laughs. I couldn't imagine my life without these wonderful women in it."
Kaili says there are too many great things about the WSNGA to choose just one.
"If I had to choose just one great thing, it would be the Team Play competition," Kaili says. "I've seen this grow significantly in the last 20 or so years to now have 19 teams. That means there are 144 women playing on match days. It's terrific because you get to see your friends from other associations, but truly there is nothing like the team camaraderie."