PGA, SNGA Tie In Annual Vegas Cup Match
It's an annual tradition between the Southern Nevada Chapter, PGA, and the Southern Nevada Golf Association, to play the Vegas Cup. This year, the event ended in a 6-6 tie after the PGA jumped out to a big lead after the first round. The tie allowed the SNGA to retain the cup.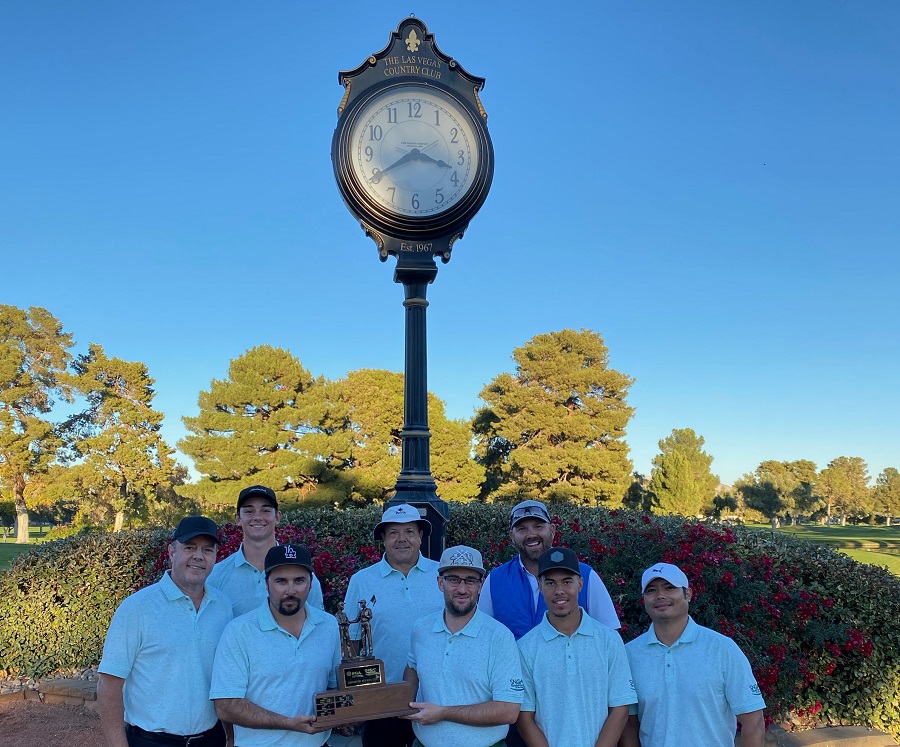 "You have to give the SNGA team a ton of credit," said Pat Kreger, Executive Director, Southern Nevada Chapter PGA, Southwest Section. "Being down 4-0 after the Day 1 team matches, regrouping, and then coming out strong on Day 2 to take 6 of the 8 individual matches. We were very fortunate to have great weather this year, and the course, as it always is at Las Vegas Country Club, was in great condition. It was a treat for all the players. It's always good when both of our organizations can get together, great camaraderie between our members. We would like to thank Mike Newman, Andrew Bogan, Justin Thomas, Jennifer Dodd, Jason Edmiston and the entire team at The Las Vegas Country Club for once again serving as the host site for this year's matches. And a special thank you goes out to Tim Brand of the SNGA for organizing this year's event."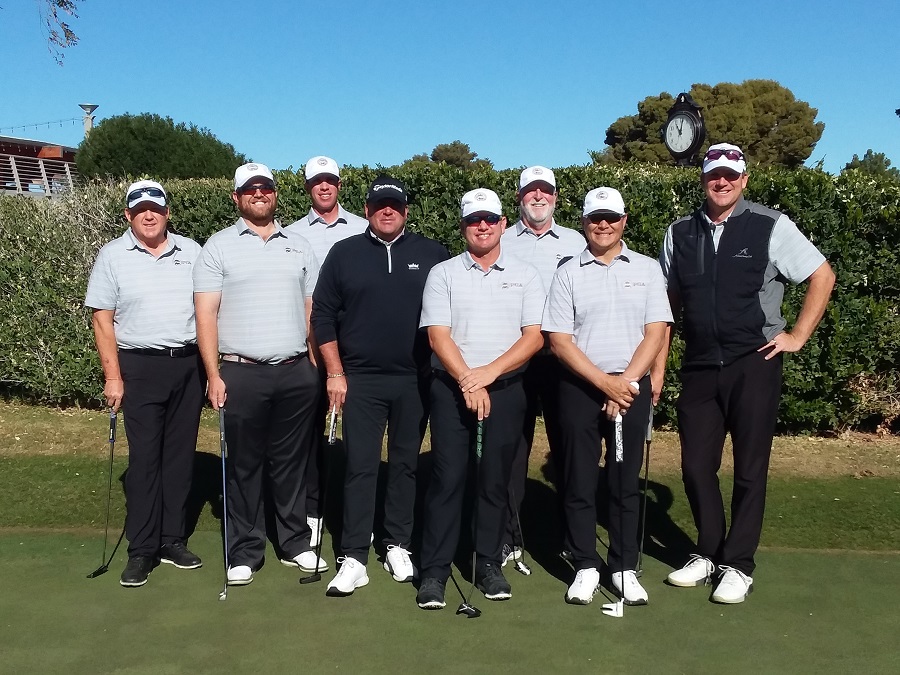 Day One
The Southern Nevada PGA swept all 4 matches yesterday vs. the SNGA during Day 1 competition at the 2021 Southern Nevada Cup at Las Vegas Country Club.
Day 1 consisted of a Best Ball format with the following results:
– Greg Morris (Summit Club) & Matt Henderson (TPC Las Vegas) over Daren Johnson & Andrew Hawk, 1 Up.
– Travis Long (Anthem) & Tim Peterson (Southern Highlands) over Josh Goldstein & Tim Brand, 2 Up.
– Jason Edmiston (PGA Life Member) & Erik Matthewson (Shadow Creek) over Marcus Mullins & Kamden Ganir, 6 & 5.
– Tom Fischer (Paiute) & Wes Weston (PGA Life Member) over Todd Roberts & Glenn Hogle, 1 Up.
Day Two
The SNGA took 6 of the 8 individual matches on Day 2 of the 2021 Southern Nevada Cup at Las Vegas Country Club, erasing a 4-0 deficit entering the day to earn a tie with the Southern Nevada PGA. As a result, the SNGA will keep the traveling trophy for another year.
Individual results from earlier today are as follows:
– Josh Goldstein over Erik Matthewson (Shadow Creek Golf Club), 2 & 1
– Daren Johnson over Travis Long (Anthem Country Club), 2 & 1
– Kamden Ganir over Greg Morris (Summit Club), 4 & 3
– Tim Peterson (Southern Highlands Golf Club) over Tim Brand, 7 & 5
– Andrew Hawk over Matt Henderson (TPC Las Vegas), 2 & 1
– Marcus Mullins over Jason Edmiston (PGA Life Member), 2 & 1
– Tom Fischer (Paiute) over Todd Roberts, 4 & 3
– Glenn Hogle over Wes Weston (PGA Life Member), 3 & 2