Scott, Moriyama Earn Spots in U.S. Amateur Via Boulder Creek Qualifier
Alex Scott used a six-birdie, no-bogey second round to earn medalist honors in the 2022 U.S. Amateur Sectional Qualifying-Southern Nevada, ending up with a two-day total of 11-under-par. With the win he moves on to the 2022 U.S. Amateur Championship which is set for Aug. 15-21, 2022, at Ridgewood Country Club in Paramus, NJ.- -By Bill Bowman, www.LasVegasGolfInsider.com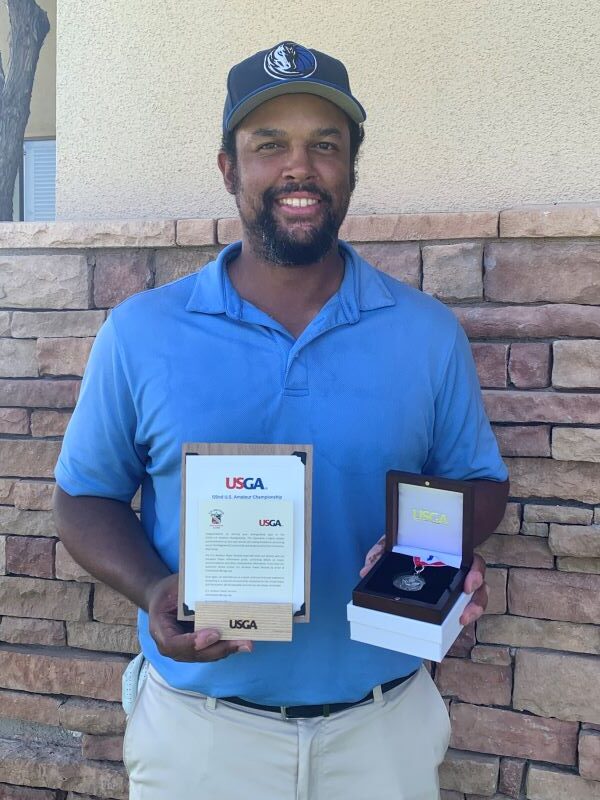 Yuki Moriyama finished runner up in the tournament which was held July 11-12, 2022, at Boulder Creek Golf Club. He also moves on to the U.S. Amateur Championship. Tanner Johnson is the first alternate and Ben Sawaia is the second. Johnson earned the spot on the third playoff hole.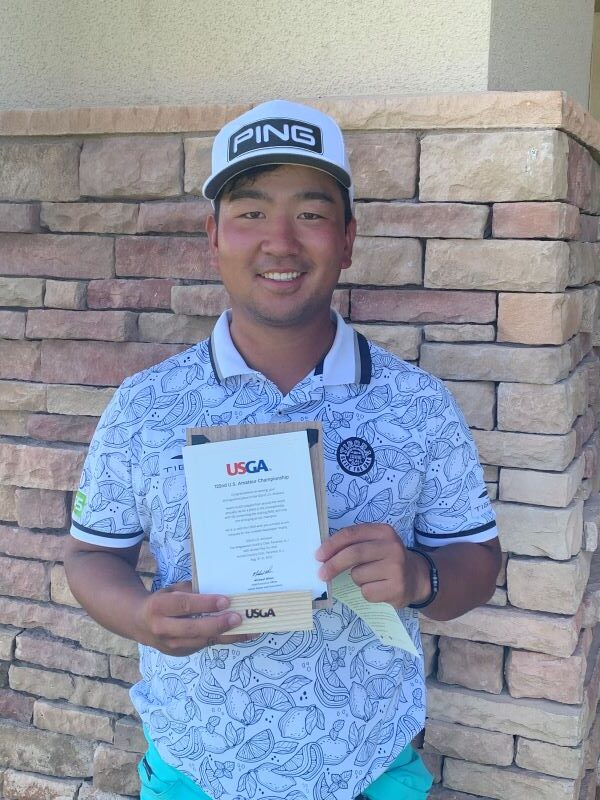 For Scott, it was a tournament that almost didn't happen for a variety of reasons.
"I had a tweaked muscle in my right arm and didn't think I would be able to play," he said. "But I decided to give it a shot and it all worked out."
Scott also focuses on family and work, but a few months ago had a conversation with Jim Hart, who he has been a mentor since he was a youngster. Hart operates Hart of Golf at Las Vegas Golf Club.
Scott, who works from home for Barclays in the banking industry, had two days of golf with very mixed results.
The opening day he put nine birdies on the scorecard (including birdies on five of his first seven holes of the round) but also had two bogeys and a double bogey with the double coming on No. 18.
"That double bogey on the 18th hole certainly wasn't the ending I wanted the first day," he said. "I pulled a 3-iron that went left. It wound up in a bunker and I chunked it into the hazard. I tried to get it up and down for a bogey but didn't make the putt and ended up with a double. Believe me, I thought about that all night."
The second day he was picture-perfect with six birdies and no blemishes on the scorecard.
"It was a solid round," he said. "But I wasn't sure it was good enough."
He said coming to the 16th hole he thought he needed at least one birdie to get in the hunt.
"I didn't know where I stood," he said. "I left it on the low side on 16 (for birdie) and lipped one out on 17."
That set up a rematch with the 18th hole.
"I was going to hit 3-iron again but my caddy (Jon Nevarro) talked me into hitting driver," he said. "He told me where to play it and it rolled out perfectly. I hit a wedge to about 12 feet and made the birdie but I still didn't know if that would be enough. I figured it may be enough to at least get second. But it was definitely nice to finish with a birdie…especially after the double in the first round."
In the end, that birdie gave him a one-shot victory.
"It still hasn't sunk in," he said. "I tried to qualify four or five years ago at Legacy (Golf Club) but didn't make it. I'm happy to represent the SNGA this year and hopefully I can make them proud when I get to New Jersey."
He added he knows there's still work to be done.
"All of this makes me realize how much work you need to do to compete," he said. "I used to think I could just go hit it around and shoot the numbers I needed to get the job done."
Now, he's on a different path.
"I wake up at 5 (a.m.) and go to Boulder City Muni and work on my game from 110 yards and in," he said. "That's where the money is made."
2022 U.S. Amateur Sectional Qualifying-Southern Nevada
Alex Scott, 67-66—133
Yuki Moriyama, 66-68—134
Tanner Johnson, 68-67—135
Ben Sawaia, 68-67—135