Four Golfers Move On to Final US Open Qualifying from Local at CasaBlanca
It was a long day, but the dreams of four golfers to play in the U.S. Open are still alive. Low medalist Rhett Rasmussen, Max Marsico, Corey Pereira and Jack Trent moved on to the next stage.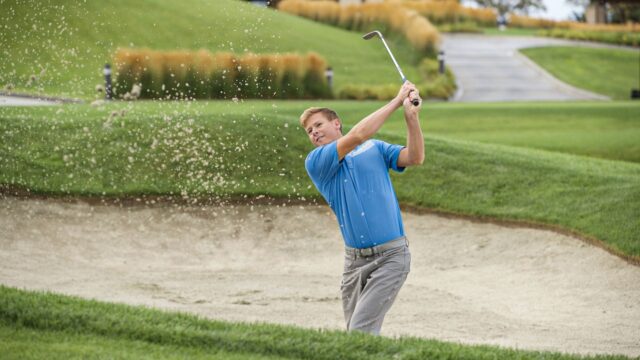 Rasmussen from Draper, Utah, shot a 7-under 65 to finish as low medalist.
Marsico, from Las Vegas, shot 69 to finish second and qualify. He is a former Korn Ferry Tour golfer.
"Just playing in a major championship is a dream come true and playing on the PGA Tour is also a dream come true, let alone winning, just getting there is a huge accomplishment," Marsico said. "Once you get there, you want to win. That's why we're playing. But like for me, I haven't gotten there yet, so it's worth still chasing for me."
Corey Pereira, from Cameron, Calif., shot 70 to qualify.
Jack Trent, from Las Vegas and a former UNLV golfer, earned the final spot via a six-for-one playoff. He shot 71 and birdied the second playoff hole to earn the final spot.
"It's a good tick in the box," Trent said. "I really wanted to make sure I at least got a spot inter sectionals (Final Qualifying) because you never know what can happen there."
Final Qualifying will be held at 10 sites in the United States on May 22 or June 5, and will set the field for the 123rd U.S. Open to be played June 15-18 at Los Angeles Country Club.
The first alternate is Bryson Anderson. The second alternate is Leo Torres.
The U.S. Open Local Qualifier was conducted by the Southern Nevada Golf Association and hosted by CasaBlanca Resort-Casino-Golf-Spa and Mesquite Gaming.