Fryatt Inspired Las Vegas Golf Club to Play Host to 2022 Nevada State Amateur
While Edward Fryatt doesn't play competitively any more, the former PGA Tour player and multiple SNGA player of the year will still have an impact on the 2022 Nevada State Amateur. –By Brian Hurlburt, Founder, www.lasvegasgolfinsider.com 
To be truthful, there were some folks who scratched their heads when it was announced that the state's most prestigious amateur tournament would be held at the historic Las Vegas Golf Club, a municipal layout and Vegas' oldest course. But when a former Tour player and one of the best amateurs ever in Nevada gives it a stamp of approval, then there shouldn't be an argument.
"I am just really excited about this championship, but I have to give credit where credit is due," says Tim Brand, SNGA director of competitions and rules. "The very first person who approached me about the possibility of playing a State Amateur at Las Vegas Golf Club was Ed Fryatt a few years ago. Before that, the course was not necessarily on my radar as a potential state amateur venue. But Ed convinced me. He talked about the history and how inclusive it could be. He also said that there are different ways to get a course that may not be as long as a typical state amateur venue to play difficult and reward players who are playing the best.
"Now, after conducting four Las Vegas City Amateur events there, I couldn't agree more. I believe that with the help of the golf course and fine tuning the course setup, we will make this an extremely fun but also tough test for these players. And I fully believe that the course will be set up so that after 54 holes of competition, the best player over those three days will be our next State Amateur champion."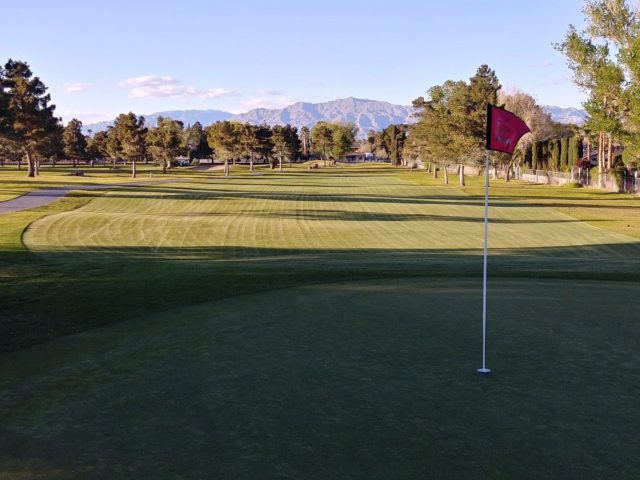 The Nevada State Amateur is scheduled for July 7-9. Fryatt won the event in 1992 prior to a successful PGA Tour and European Tour career before getting his amateur status back and dominating the SNGA and other top amateur events.
For Ryan Humphreys, Las Vegas Golf Club general manager, it will be a big day for he and his staff to host the event.
"It's a tremendous honor to host the Nevada State Amateur, and as the first-time host of this event, we feel it's a great opportunity to showcase the historic Las Vegas Golf Club, which will offer a strong test of golf for some of the state's best amateur players," Humphreys says.  "Tim Brand is very creative and has made some awesome suggestions to set up the golf course for the competitors. He and I are collaborating with our superintendent, Gerardo Castellanos, to find creative, unique ways to lengthen the golf course."
Brand believes the course will allow players of any age to have an opportunity to win the title.
"The first thing that comes to mind is just the history of the golf course," Brand says. "It is the oldest course in Las Vegas that is still operational and that combined with the fact that the golf course has hosted the prestigious Las Vegas City Amateur for more than 70 years, I think makes it a great venue. I also love how inclusive this golf course can be. At some state amateur venues, we do not get some of our better senior players or juniors in the 15-16 age range to sign up. This is in part because we may play the golf course at 7,000-7,300 yards and that yardage can sometimes discourage these players who may not hit the ball as long as your college or top tier mid-am players who will compete.
"LVGC is an older course and so it is not as long as some newer courses that were designed and built to keep up with modern technology. I think this opens the door for players of all age ranges to be able to compete. If you remember, it was only 3 years ago when Steve Fink, a silver division player in his 60's, finished in second place in the Las Vegas City Amateur. He was 1-stroke off the lead and beat 80+ golfers, many of them top college, high school, and mid-am players in the Las Vegas area. That idea that everyone who tees it up on Thursday morning has a chance to win if they can play well, is very exciting to me."
The course, as is customary for major amateur events and even Tour events, will be adjusted for the high-level event.
"We do plan to make some adjustments to the typical course layout and yardage," Brand says. "For starters, LVGC is a par 72 golf course and just shy of 6,500. We still want to make sure that we offer our players a tough test of golf as this is the State Amateur Championship and a very prestigious event to compete in and potentially win. Because of this, we will be playing the golf course as a Par 70 and stretching it to about 6,600 yards or just beyond that. Two of the holes that traditionally play as par 5s will now play as long par 4s. We will also be using some tee boxes that may be designed for use on other holes, but because of the layout, those tee boxes can be used as additional tee box options for holes that they were not originally designed for. We also might have a brand new tee box mowed just for this championship. I am very excited about all of these possibilities."
Las Vegas Golf Club is owned by the City of Las Vegas and operated by Arcis Golf.
"Las Vegas Golf Club is the oldest golf course in Las Vegas and was built in 1938, so there's a nostalgia for this place within the Las Vegas golf community that is unlike most daily fee golf clubs," Humphreys says. "You'd be hard pressed to find any player from Las Vegas who didn't either learn to play golf or grow up playing golf here. At Arcis Golf, our purpose is to create extraordinary experiences and forge emotional connections with our members and guests—one round at a time. Prestigious events like the State Am epitomize this purpose. Hosting tournaments of this caliber allows us to create memories for the players in the event and to reinforce to the local golf community that Las Vegas Golf Club is a good community citizen with a championship-level golf course ready to challenge the best players in the state. Beyond golf, we pride ourselves on delivering top-level hospitality and executing special events, with a high level of attention to detail."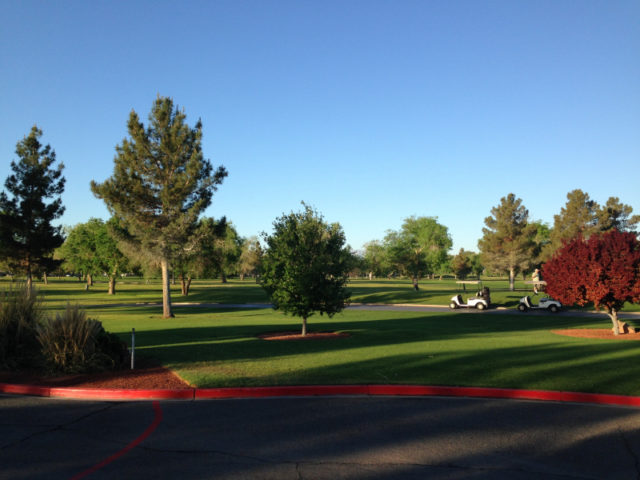 RECENT STATE CHAMPIONS:
2021 – Josh Goldstein
2020 – Michael Sarro
2019 – J.J. Gresco
2018 – Alex Jordan
2017 – Daren Johnson
2016 – Steven Sear
2015 – Steven Sear
2014 – Nicholas Smits
2013 – Greg Horodesky
2012 – Roman Mudd
2011 – JT Cockerill