Outgoing WSNGA President Karen Herness Looks Back, Forward
Karen Herness is a longtime member and active WSNGA leader, and her presidency ends in 2021. Here, she looks back and forward and shares her thoughts following her time leading the organization. Also, incoming president Rusty Beckel shares some thoughts about Herness' two years. –By Brian Hurlburt.
"When I think about Karen Herness and her presidency, I think about involvement," Beckel says. "It was a very challenging two years due to Covid-19, but Karen didn't shy away from the challenges; she faced them head on. She worked very hard to keep the board and everyone involved, even if it was done in different formats due to limitations. She also understood the flexibility that was needed throughout the two years because of rescheduling of events and other challenges. She also helped bring back the fun play days and made sure that new players were welcome at them. It was also important to her to make sure all WSNGA members felt value, not just the competitive players. She also helped expand the tournament player's committee to help longtime director Sherry Jackson. Now Liz Bridge is involved and Sandy Barletta was very important in the implementation of Golf Genius. The WSNGA is in a very healthy situation and we thank Karen for her dedication … and involvement."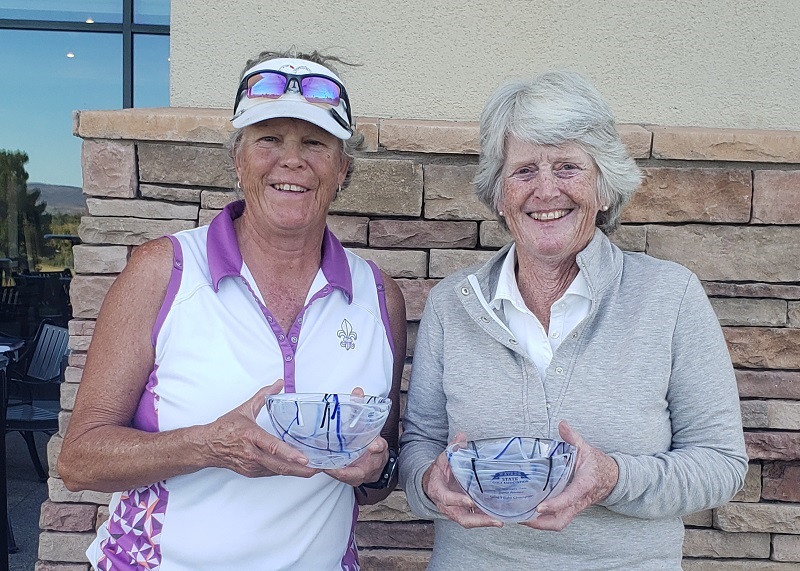 It was a privilege for Herness to lead the WSNGA.
"I was honored to serve as president of WNGA and looking back now, the two years flew by but at the time they were fraught with especially the challenge of COVID," Herness says. "Our board not only overcame the many obstacles, but thrived through the challenges. I am thankful to have worked so closely with so many supportive, strong and capable women who care so much about organized golf in our area."
Herness believes the organization is poised to continue strong growth in all areas.
"The WSNGA is thriving and stronger than ever," says Herness. "Our organization is growing and we have many women stepping up with new ideas and a willingness to dedicate their time and energies to women's golf. SNGA executive director Ann Sunstrum continues to be a avid supporter and influencer in WSNGA. Now, Rusty Beckel is an awesome woman to hand the presidency over to. She has served the last three years as President of the Oregon Golf Association and is a very active USGA Rules Official in both Nevada and Oregon. We are lucky to have her. The future of WSNGA is in a strong position moving forward and I am sure it will continue to grow."
2022 WSNGA Officers
President – Rusty Beckel
Vice President – Tracey Blake
Secretary – Monica Kaili
Treasurer – Sandy Jenkins
Tournament Chairs – Sherry Jackson, Elizabeth Bridge