WSNGA's Quintero Earns Spot In U.S. Senior Women's Open
Regina Quintero has qualified for a spot in the U.S. Senior Women's Open that will be played July 29-Aug. 1, 2021, at Brooklawn Country Club in Fairfield, Conn. It will be Quintero's first time taking part in this prestigious event. Well, playing-wise, anyway. –by Bill Bowman, Las Vegas Golf Insider staff.
Quintero, who calls Boulder City Golf Course her home course, was the fifth of five qualifiers after shooting a 77 at Las Posas Country Club in California.
It will be Quintero's first time teeing it up in the event, but it will be her second time taking part in the tournament.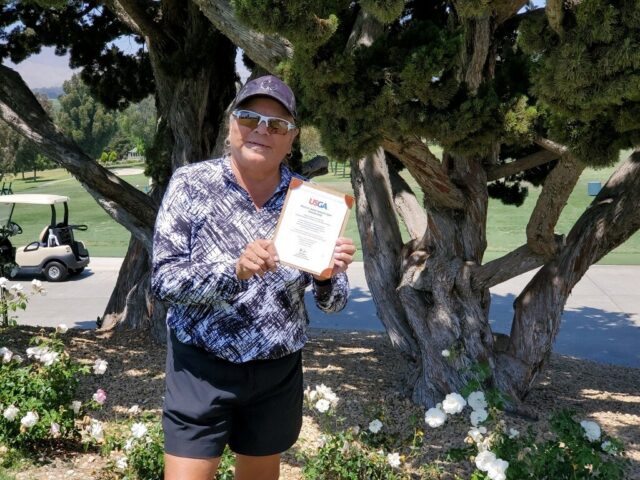 Confused? Well, don't be.
"Ronda (Henderson) qualified the second year for the event and we made a deal," said Quintero about her fellow Women's Southern Nevada Golf Association member. "If either of us made it, the other one would caddie. So I caddied for her back then and now when I made it this year, Ronda is all in."
Quintero will join 11 former U.S. Women's Open champions in the field. She will be battling the likes of Annika Sorenstam, Amy Alcott, Julie Inkster and a host of other players who helped put women's golf on the map.
"This is Annika Sorenstam's first year that she's eligible and that makes it more interesting," Quintero said. "It's going to be exciting to play in this field."
She has her game plan in place and that includes staying focused.
"It's not me playing against them, it's me playing against the course," she said. "I'll just go out and do my best and see where I fall."
She's ready to put in more work to fine-tune her game.
"One of things I need to work on is my short game," she said. "I don't mean 100 yards. I mean 60, 50, 40 yards. I'm not real polished at those numbers. I'm used to hitting full wedges so my game can be better at those yardages. I've got to work on getting those shots close."
She said that her time caddying for Henderson in a previous Open should help her this time around.
"When I was caddying for Ronda, that was huge," Quintero said. "At least I got to see what goes on … what happens … what players and caddies do. I've got a little better understanding of what to expect. That's a big plus."
But in the end, she's just anxious to have the chance to play in this prestigious event.
"It's going to be exciting and I'm just looking forward to seeing how I compete," she said. "It's definitely going to be quite a challenge."